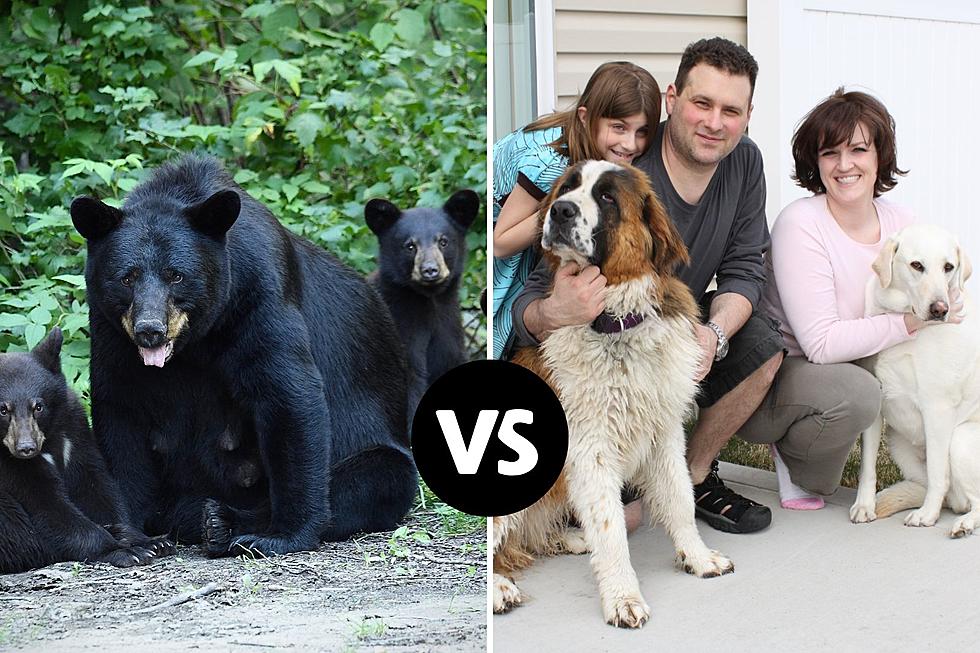 NY State Black Bears Are Hungry! How to Keep Family Safe
Canva
Bears are done hibernating and there will be more sightings in the coming months. Here are some guidelines that can help keep you, your family, and your pets safe.
Bears Are Roaming Through Adirondack Park and the Catskill Mountains
The New York State Department of Environmental Conservation (DEC) has issued information for everyone that lives near Adirondack Park and the Catskill Mountains. Actually, if you are north of New York City, you should follow the guidelines to protect your family from bears.
Why Would Bears Come Onto People's Properties?
The short answer is that they are hungry. They have been hibernating all winter and need to eat. They try and find an easy meal. That is why it is important that you follow these DEC guidelines.
What Are The DEC Guidelines to Avoid Bear-Human Conflict?
1. Bears love bird feeders and seeds even if they are unable to reach them, they are still attracted to them.
2. Garbage and garbage pails or bins are also an attraction to bears. You are encouraged to seal cans and keep them inside a garage or shed if you are able to. This will deter bears from entering your property.
3. Make sure to remove grease and excess food from outdoor grills. Turn the grill on high for several minutes after you cook to burn odors off of the grill.
4. Do not feed your pets outside. Always bring in leftover pet food or even their empty dish back inside.
5. Electric fencing is a good idea to place around chicken coops, compost, and gardens to keep bears out.
Feeding Bears is Illegal in New York State
Bearproofing your home and yard makes bears dependent on getting their own food in the wild. If you feed bears intentionally it's illegal and if you aren't aware you are doing it, they will return and in some cases be more aggressive.
The Capital Region's 30 Best Outdoor Restaurants
When it comes to having an outdoor cocktail or meal in the 518, these are the best of the best to enjoy the great outdoors this spring and summer.