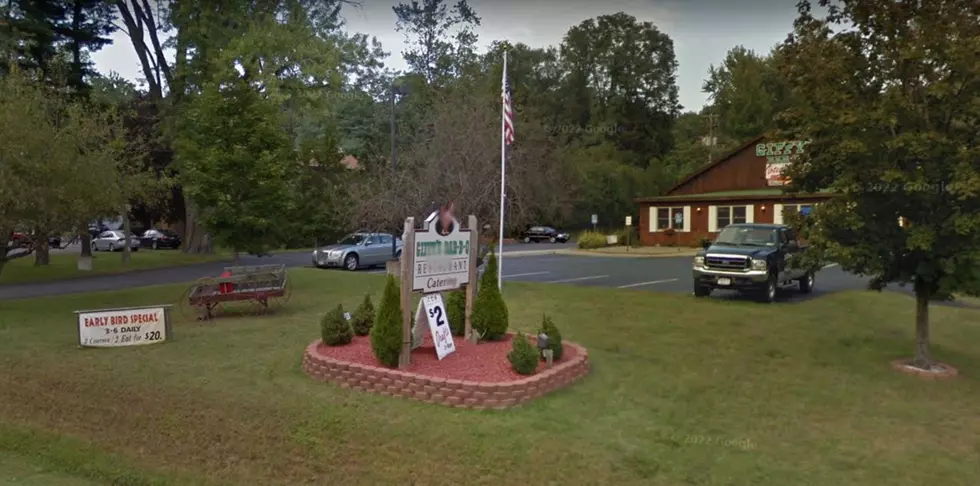 Vacant Space on Rt 9 in Clifton Park Once Giffy's BBQ Getting New Look
google maps
Route 9 in Clifton Park continues to grow. With it comes some new configurations for the heavy traffic problem. As the town addresses those issues, a new building may be going up on Route 9 where the old Giffy's Bar-B-Q once stood.
Where is This Space Located on Route 9?
The space has sat vacant for several years. It once was a popular destination for amazing barbeque. Legendary Giffy's Bar-B-Q had a restaurant at this location. Years later it was torn down and revamped into Camp Bow Wow. This was a doggie daycare but just weeks before opening, there was a massive fire that destroyed the business in 2017. The property at 1739 Route 9 has been a vacant lot ever since.
What Will Be Built at This Location?
It looks like the property will be going in a different direction but not too different from what is just down the road. Another medical office building may be built on that land. It would be a two-story ten thousand, six hundred and fifty square foot medical building according to the Albany Business Review.
Why a Medical Building?
According to the Albany Business Review, brothers and Hannoush Jewelers owners David and Albert Hannoush own the property. They said that there is a high demand for medical office buildings according to their friends and clients in the medical profession.
David Hannoush went on to say,
The population is aging. The medical industry seems to be one that's going to be around and healthy for a long time. We just thought that use would be highly in demand.
A Few Medical Buildings Are Already on Route 9 in Clifton Park
The other medical office buildings are located in and around the area of the proposed office building. There is OrthoNY, CDPHP/Community Care Physicians and St. Peter's Health Partners along with an urgent care.
When Will the New Medical Office Building Be Built
The Town of Clifton Park Planning Board is currently reviewing the plans. The Hannoush brothers say that they don't have tenants yet. They are waiting for site plan approval and then they will start marketing the space.
TLC show 'American Chopper' Orange County Choppers Headquarters in Newburgh Abandoned & For Sale
WARNING: Under no circumstances should you enter this property. By doing so you risk bodily harm and/or prosecution for trespassing on private property.
In 2003, a father-son business reality show hit the Discovery Channel. It was called American Chopper and it followed the custom motorcycle building business of the Teutul family out of Newburgh, NY. Paul Sr. owned the shop with sons Paul Jr and Mikey working in the business. There was a slew of cast and characters. The center of the show wasn't just the amazing custom motorcycles built for celebrities and others, it was the volatile relationship between Sr. and Jr. The show ran for 12 seasons before the two could no longer get along. It ended up in lawsuits and the two not talking for ten plus years. In the past few years, the business moved to Florida. This left the 61,000-square-foot headquarters for sale and abandoned. Take a look at what remains of Ocean County Choppers.