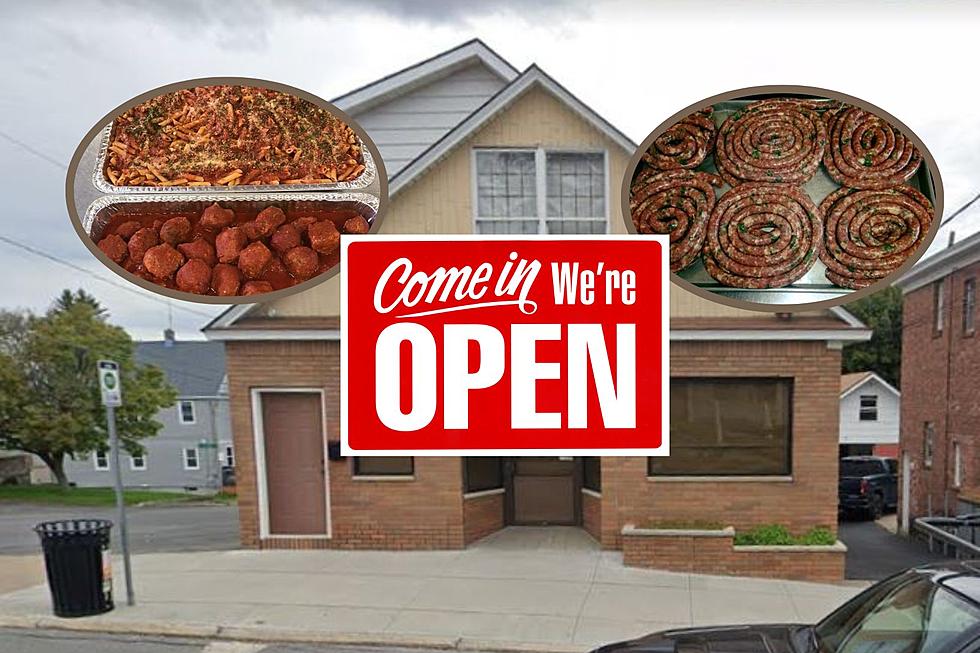 Next Generation Reopens Beloved Schenectady Italian Deli
Google Maps-Canva
It was a staple in the Goose Hill neighborhood of Schenectady for thirty-four years and then last summer it closed. Many thought it was for good, but a family member stepped up and she has reopened the beloved Italian deli.
This Was How La Gioia Italian Deli in Schenectady Looked After it Closed
La Gioia Italian Deli closed after being at 2003 Van Vranken Ave since 1989. It wasn't an easy decision for Modesta Moson and Anna DiCocco (sisters) to close their beloved Italian deli, La Gioia in June of 2022. They wanted to focus on resting and their health.
A Member of The Family Didn't Want to Let it Go
Laura Marino who is the daughter and niece respectively of the owners has decided that she would take over the business. She had been a part of La Gioia since she was eleven and wanted to take a chance at running it on her own and keeping it in the family according to the Daily Gazette.
Here is Laura pictured with Senator Jim Tedisco.
La Gioia Italian Deli Has Reopened
Laura Marino said it took her longer than she expected to reopen because of appliance and supply orders but is thrilled to be able to open now. She has done a lot of upgrades but also keeping the Italian deli true to its roots. She made a chalkboard wall, new countertops, shelving, appliances, and accent lighting. Laura also rediscovered some original flooring.
La Gioia is Still a Family Business
Laura said that her daughter, mother and her Aunt will all be helping her at La Gioia. According to the Daily Gazette, she said the support of the family has been amazing.
I've watched a lot of kids grow up, they're married now, they have kids of their own, everyone who's known me since I was 11, that's seen me and my daughter grow up. If I need her, she's here.
What Can We Expect From La Gioia Italian Deli?
Laura said that the deli will stay true to what it was with a little "Laura flair". They will serve their homemade pastas and meatballs and sausage and other staples. She did add that she will be putting a spin on other items and adding a few more prepared foods.
La Gioia Italian Deli is Open Tuesday through Friday from 9 am until 5 pm and Saturday 9am until 3 pm.
The Capital Region's 10 Best Italian Restaurants [RANKED]
When it comes to food, the Capital Region is best known for its long list of great Italian restaurants. From chicken parm to veal to amazing seafood dishes and everything in between, here are the best of the best in the greater Albany area according to GNA listeners.