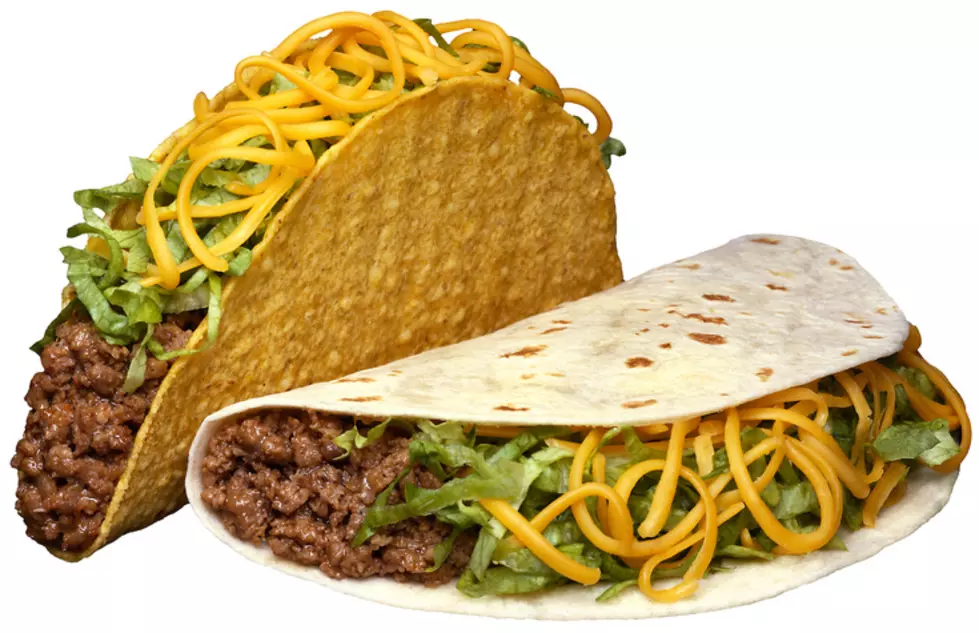 Get Your Free Tacos Today
Thinkstock
If you were watching the World Series, you know that you are owed a free taco from Taco Bell. Well today is the day they pay up with their "Steal A Base, Steal A Taco" promotion. During game one of the World Series between the Boston Red Sox and the Los Angeles Dodgers, Mookie Betts of the Red Sox stole second base. That move guaranteed all of Americans free tacos today.
Taco Bell's "Steal A Base, Steal A Taco" promotion started back in 2007 and we have now stolen seven tacos. Today, (Thursday Novermber 1st), from 2pm to 6pm you can get a free Doritos Locos Taco at Taco Bell.
Being a Yankees fan, I am not happy that the Red Sox won the World Series. But knowing that a Red Sox player stole a base to get me a free taco, makes me feel a little bit better. Who doesn't like free stuff?
To find a Taco Bell location near you, click HERE.