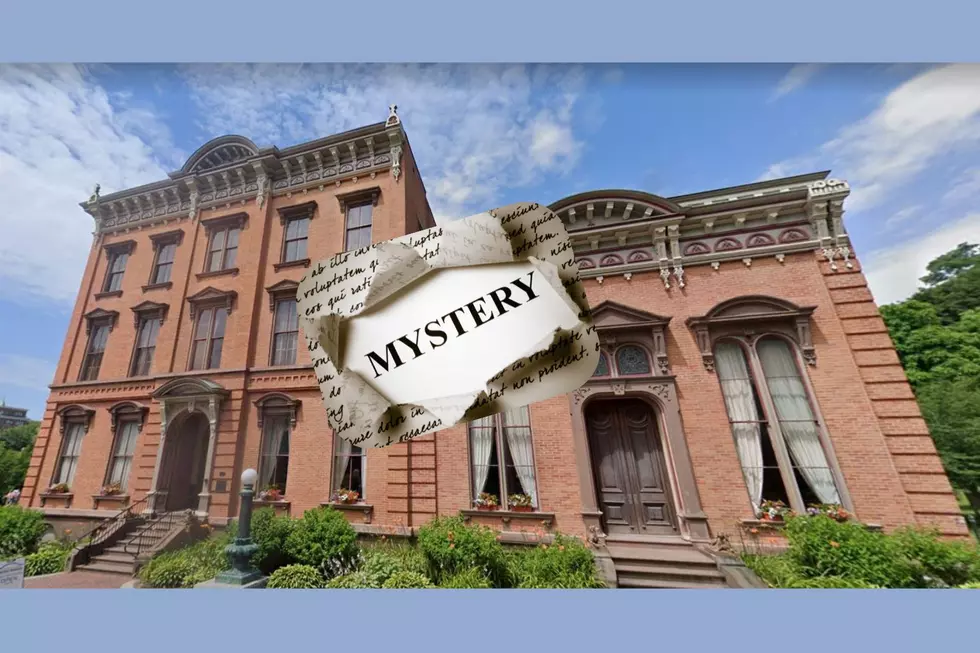 Get the Saratoga Version of 'Clue' Board Game For the Holidays
Google Maps-Canva
If you love the board game Clue or any murder mystery, you have to pick this up this holiday season. It was created by the Saratoga Springs History Museum and benefits the organization. It's a fun game and a history lesson to boot.
Murder in the Canfield Casino: The Saratoga Springs Historical Detective Game
The new board game that is exclusively being sold by the Saratoga Springs History Museum chronicles real and fictional events of the time when the Canfield Casino was in its heyday.
How Do You Play?
It plays like the board game Clue. Players chose to be a historical figure from Saratoga Springs' history while trying to solve the murder of one Ms. Sara Toga inside the Canfield Casino. You navigate through the various rooms on the floor plan of the casino. The historical figures of the time are also suspects. Also, the weapons are all actual artifacts found at the Saratoga Springs History Museum.
John Morrissey-Canfield Casino Builder and Racetrack Founder
George Speck Crum-Potato Chip Inventor
Lillian Russell-Actress/Singer
Ellen Hardin-Walworth-Attorney-Served on Saratoga Springs school board- Founder of the Historical Society of Saratoga Springs- one of the four original founders of the Daughters of the American Revolution
"Madame" Eliza Jumel-Largest Land Owner in Village
Richard Canfield-Owner of Canfield Casino
Where Can You Purchase This Board Game?
It is only available for a limited time for $49.95 at the Saratoga Springs History Museum shop, Impressions of Saratoga, The Dark Horse Mercantile, G. Williker's, and The National Museum of Racing & Hall of Fame shop. All proceeds benefit the museum. For more info and to order it online, click HERE.
For Sale: The $18M Palace of a Saratoga Springs Socialite!
Famed Riggi Palace for Sale! See inside the exquisite estate of a Saratoga socialite and her late husband, for sale in Saratoga County. This home is once again listed and back on the market, so if you have a cool $18M burning a hole in your pocket, it may be worthy of a walk-through.