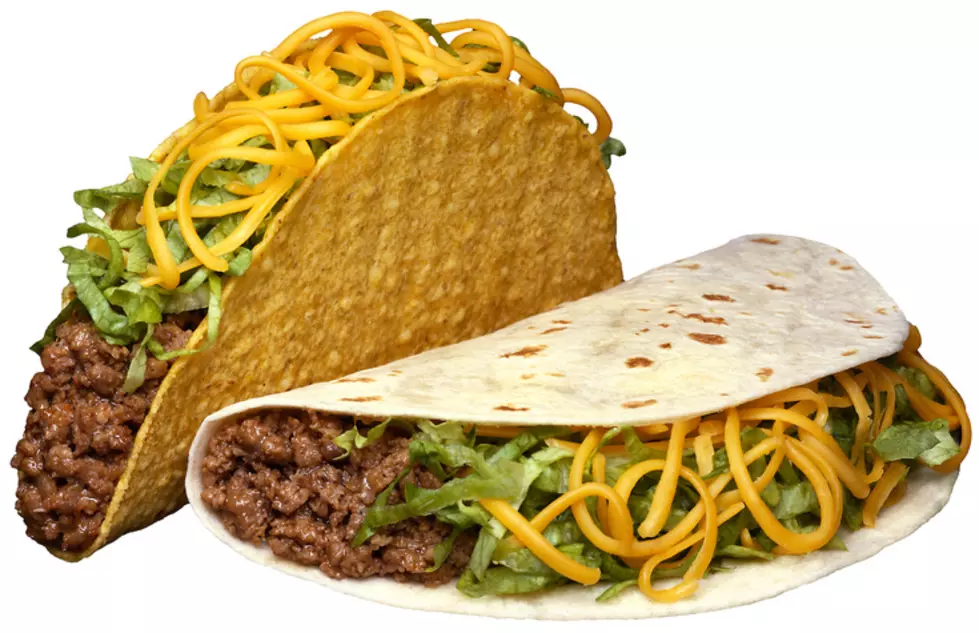 Get Free Tacos Even If You're Not A Basketball Fan
Thinkstock
I am a huge sports fan but not a big fan of the NBA. I appreciate the game of basketball and how awesome LaBron James and Steph Curry are. But I will definitely be watching the NBA finals between the Cleveland Cavaliers and the Golden State Warriors this year because we could all be rewarded with free tacos. Taco Bell will once again be doing their "Steal a Game, Steal a Taco" promotion. If you aren't a fan of either team, just root for the away team. If the visiting team wins on the road, Taco Bell will reward everyone with a free Doritos Loco Taco.
If the away team wins game one, two or three of the finals, on Wednesday, June 13 from 2pm to 6pm at participating Taco Bell restaurants, every person gets a free taco. Then If the away team wins one of the last games, four through seven, we still get that free taco. But we'll have to pick it up a week later on Wednesday, June 20 from 2pm to 6pm at our local participating Taco Bell.
I just became a fan again of the NBA Finals. Here's to the away team. Let's get our free tacos, America!