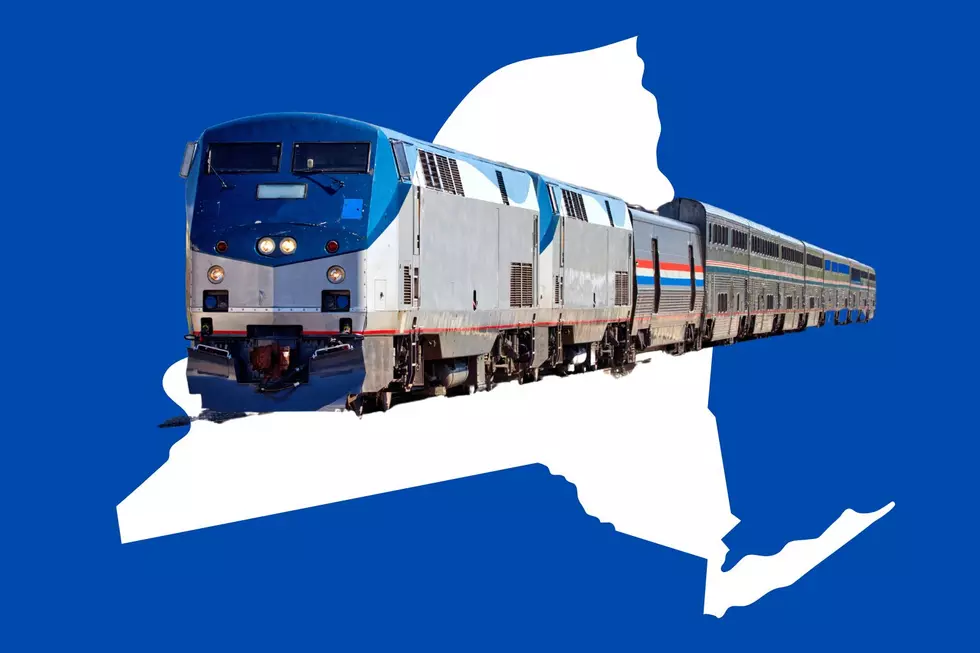 All Aboard! A BOGO Deal From Amtrak For Trips in New York State
Canva
One of the best ways to travel across New York state or into New York City is by train on Amtrak. I have always found it so relaxing and efficient to travel to Buffalo by train and since there are so many renovations being done to the New York State Thruway rest areas, it's the best way to travel.
Amtrak Makes it More Affordable to Travel Through New York State
Grab a friend or a companion because Amtrak is offering a special deal for the next two months. You can bring a friend for free on Amtrak when you buy a fare at the same price in coach. It's Amtrak's buy one get one free discount.
How Do You Get The BOGO Deal?
All you have to do is go to the Amtrak website or the app and use the promo code V309 when you book. The offer is valid on Tuesday, Wednesday, and Thursday travel through February 28th. If you buy one full-fare coach ticket to travel within New York state and bring a friend they travel free. You must book at least one day in advance.
Amtrak is a Comfortable Way to Travel
There are many destinations across New York state you can choose to travel to on Amtrak. You can head out to wine country in the Finger Lakes, head up to the North Country, travel out west to see Niagara Falls or catch a show in New York City.
Wherever you decide to go, you will have a comfortable seat, extra legroom, free Wifi, plugs for your phone and chargers, and the ability to walk around and stretch your legs. Also, you can travel with your furry companions too. Dogs and cats up to twenty pounds can travel on the train for an extra fee.
To book your Amtrak getaway with the buy one get one offer and to get more details, click HERE.
Take A Peek at What the 'New' New York Thruway Rest Areas Will Look Like
The New York State Thruway is in the process of overhauling all 27 of the rest areas. Although they are only working on a handful at a time, the renderings have been revealed. Not only will they be more of an open concept, but some will also have dog parks and all will have better food options. Look for Shake Shack, Panera, Starbucks, Panda Express, Chik-fil-A, Popeyes, Dunkin, Burger King, and a new fresh concept Applegreen convenience stores. Taste NY farm markets will be at each rest area along with play areas and picnic areas. There will be amenities for commercial truck drivers including more truck parking, showers, fitness centers, and laundry facilities.