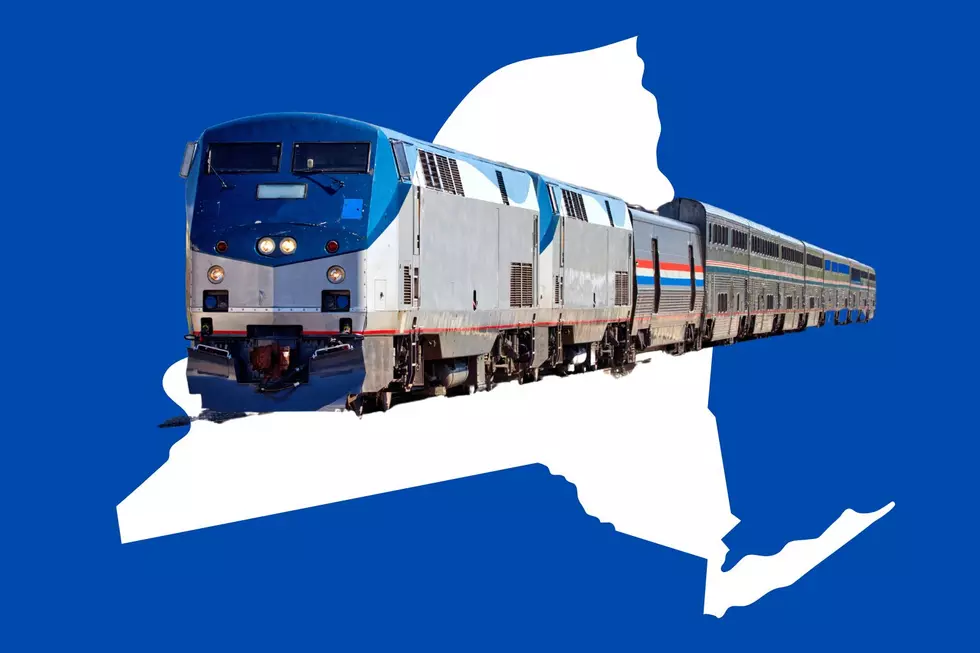 Amtrak Virtual Job Fair Today! Hiring Across New York State
Canva
If you are looking for a new opportunity, Amtrak would like you to consider working for the train service. There are jobs available in many different categories. Join the virtual job fair today (Wednesday, June 14th).
What Jobs Is Amtrak Hoping to Fill?
Amtrak is looking to fill four thousand job openings nationwide and hundreds across New York State. The jobs run the gamut of opportunities including IT, finance, mechanical, conductors, engineers, customer service, construction workers, and onboard services.
What is Amtrak National Hiring Day?
Amtrak National Hiring Day gives potential employees an opportunity to learn about careers available inside the company and on the passenger rail line according to the Times Union. Amtrak Is currently rebuilding and expanding its services, especially in the Northeast Corridor which consists of Washington DC to Boston.
The National Hiring Day is today (June 14th) from noon until 3 pm.
There are more than fourteen departments participating and you should be ready to meet with hiring managers and recruiters. Click HERE to join the virtual job fair.
What Are Some of The Benefits Amtrak Offers?
Amtrak offers well-paying and rewarding jobs. They provide competitive benefits that support their employees. Amtrak also offers rail pass travel privileges that give employees and their families free or reduced-rate train passes, paid time off, educational assistance, and health and wellness benefits.
Fly Direct To These 15 US Destinations From Albany International Airport
There are many destinations you can fly to from the Albany International Airport. But if you are like most travelers, you don't want to have to make a connecting flight. Here are the destinations you can fly directly to from the Albany International Airport. You can hop on Delta, American Airlines, Southwest, Allegiant, and United Airlines.