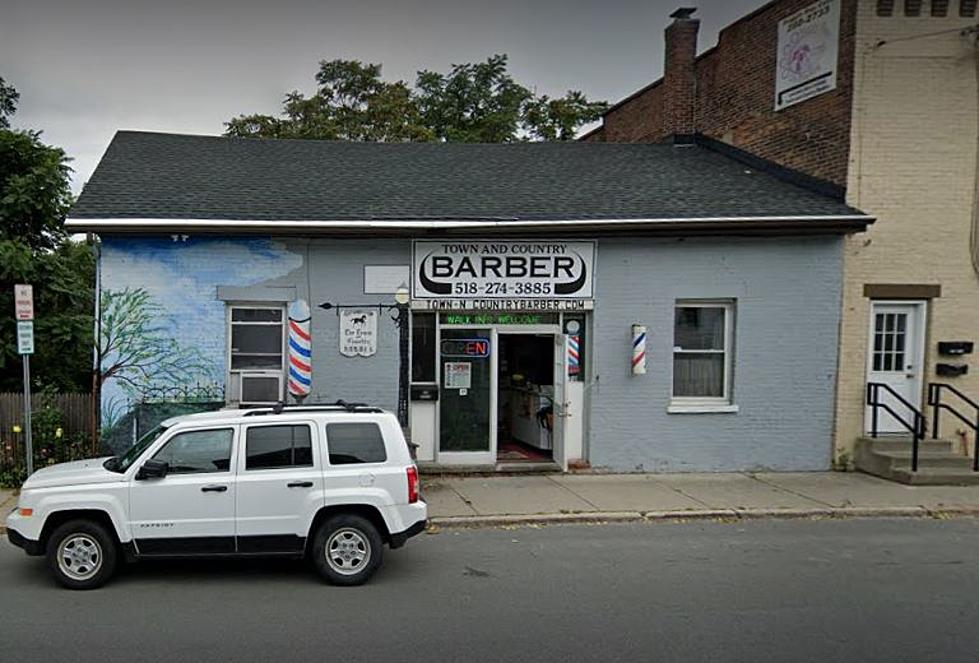 A Cut Above: Longtime Troy Barber Celebrated with Massive Billboard
Photo: Google Maps
My dad, Papa Codes aka "Harry the Barber" has been clipping heads in Albany for over 50 years and when I saw this awesome story celebrating another longtime Capital Region barber, I got a little choked up.   Barbers are true artists - masters of their craft - and if you're lucky enough to find a good one, you're more than likely to stay with that stylist for life.
I don't know Bill Fortin from Troy, but I certainly feel a bit of a connection to him after seeing the local news story that recently honored him.  Barbershops are more than a haircut, they're a lifestyle.  A way of life.  If Bill's clients are anything like my father's, sometimes they actually come into the shop to get a trim.   With these old time shops, the guys that pop in are longtime friends who came by to shoot the breeze about sports, politics, the days news, or just to get away from their wives for an hour or so.
In business for 60 years, Bill Fortin is clearly a man who has proven himself to be a cut above the rest.
The massive billboard honoring Bill Fortin was his wife's idea according to News Channel 13.  Fortin, who cuts hair at Town and Country Barber on Pawling Avenue in Troy told the new station that when he saw his face on the gigantic sign, he thought his eyes were deceiving him. "Knocked me over," Fortin told News Channel 13.  "My wife surprised me.  Unbelievable."
According to the report, Fortin is retired but he still manages to be there for his loyal clientele, usually working about 18-20 hours a week.
READ ON: See the States Where People Live the Longest
Read on to learn the average life expectancy in each state.