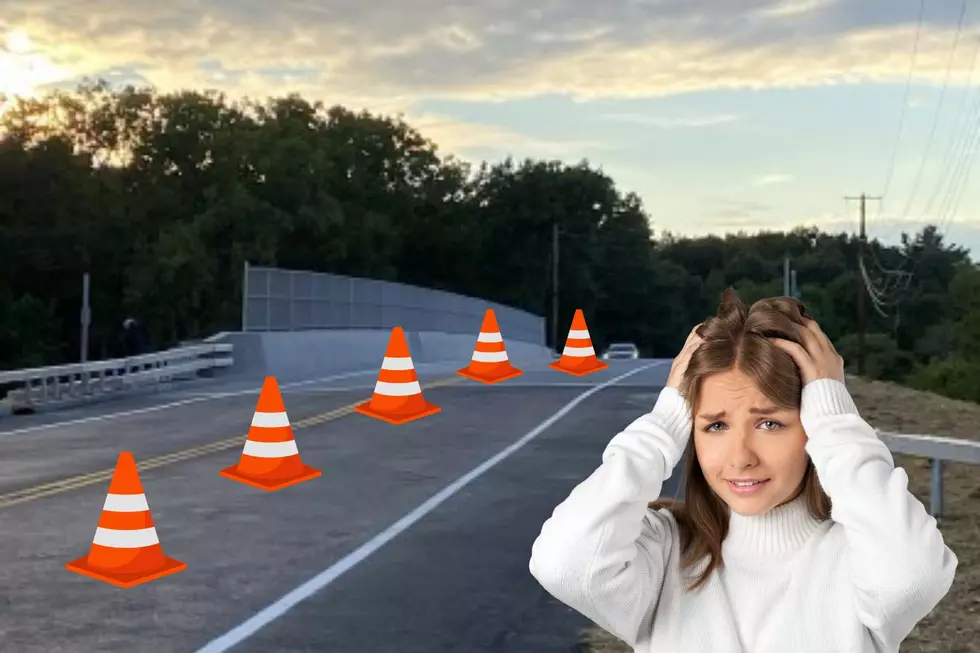 Traffic Alert! Clifton Park Construction All Week in Already Congested Area!
Matty Jeff-Canva
There has been a lot of construction in the area of Exit 9 in Clifton Park for quite some time. The major rebuilding of the Sitterly Road overpass was the main reason. The construction of Sitterly Road was completed early but there is still more to be done. This week, construction continues.
Sitterly Road Northway Overpass Had to Be Replaced
Back in April of 2021, a lift truck carrying heavy equipment hit the Sitterly Road overpass causing major damage and a traffic nightmare.
Construction crews worked hard for three months to get the overpassed replaced finishing a few days ahead of schedule.
These pictures were taken a month before the overpass was opened but we were told that more work needed to be done.
Finishing Touches Need to Be Made
According to the New York State Department of Transportation, they are completing the work in the area of the Sitterly Road Bridge. There will be one-lane traffic along Sitterly Road and over the bridge. There may be some congestion and delays in the area and motorists are asked to be patient.
When Will This Construction Be Taking Place?
The roadwork and one-lane traffic will occur Monday, November 7th through Friday, November 11th from 7:30 am until 4:30 pm. This is to allow the final work to be done on Sitterly Road and the Sittlerly Road Bridge.
Heartwrenching Look at Beloved Capital Region Concert Venue Before Demolition
WARNING: Under no circumstances should you enter this property. By doing so you risk bodily harm and/or prosecution for trespassing on private property.
The Starlite Music Theater opened in 1957 and was a popular venue located in Latham. There were many acts that passed through the Starlite until 1997. It was a 3,000-seat theater in the round. In the 1980s I saw Belinda Carlisle of the Go Go's at the Starlite Music Theater. Kenny Rogers, The Monkees, Weird Al Yankovic, Jonny Cash, Run DMC, Diana Ross, and more graced the stage. The Starlite closed its doors in 1998 and laid dormant for years. Then in December 2012, the Starlite was demolished. Here are pictures of the venue in the summer of 2012 before it was leveled.