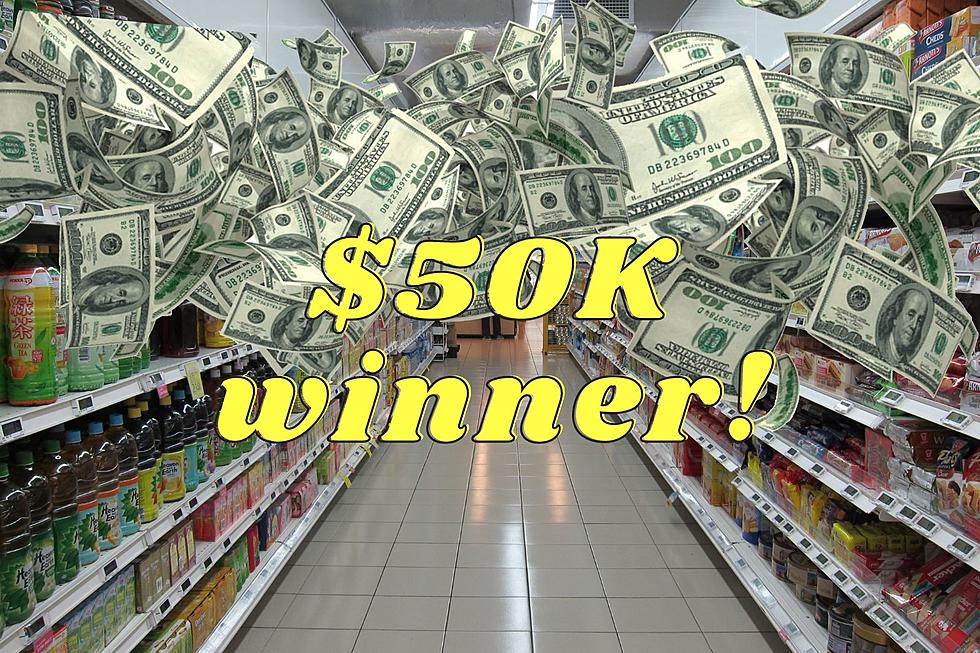 No Foolin'! $50K Powerball Ticket Sold at Upstate NY Grocery Store
Canva
It's no joke! Check your tickets! Someone in Upstate New York is fifty-thousand dollars richer. A winning ticket was sold at a grocery store for the April 1st (April Fools Day) Powerball drawing. It wasn't the jackpot, but I am sure the winner won't mind having an extra $50K.
Why is This Winning Powerball Ticket Worth $50,000?
According to the New York State Lottery, if you match four of the numbers and the Powerball you win fifty thousand dollars. The odds of doing that are 1 in 913,129!
The Winner Was Only One Number Away From the Jackpot!
Even though fifty thousand dollars is awesome, the winner could have walked away with $150,200,000 if it wasn't for just one number. The numbers for Saturday, April 1, 2023, Powerball drawing were 11-19-21-29-52 and the Powerball was 17. The winner had four of the matching numbers plus the Powerball number. The odds of winning third place in the Powerball drawing is 1 in 913,129!
To win the Powerball, you must match all five numbers and the Powerball number. The odds of winning are 292,201,338. There are forty-five states that participate in the Powerball drawing. Washington, D.C., Puerto Rico, and the US Virgin Islands also play Powerball.
Where Was The $50,000 Ticket Sold?
The third prize-winning Powerball ticket was sold at the Hannaford on Quaker Road in Queensbury in Warren County.
When Is The Next Powerball Drawing & How Much is it?
There hasn't been a winner for a little while so the Powerball jackpot is up to one hundred eighty-six million dollars.
Which NY Lottery Scratch-Off Games Have the Most Top Prizes Left?
There are plenty of NY Lottery scratch-off games that have big jackpots left. If you are feeling lucky this time of year, try your luck at one of the New York Lottery scratch-off games. According to the
New York Lottery
, these are the scratch-off games that still have jackpots to be won to make you become an instant millionaire.