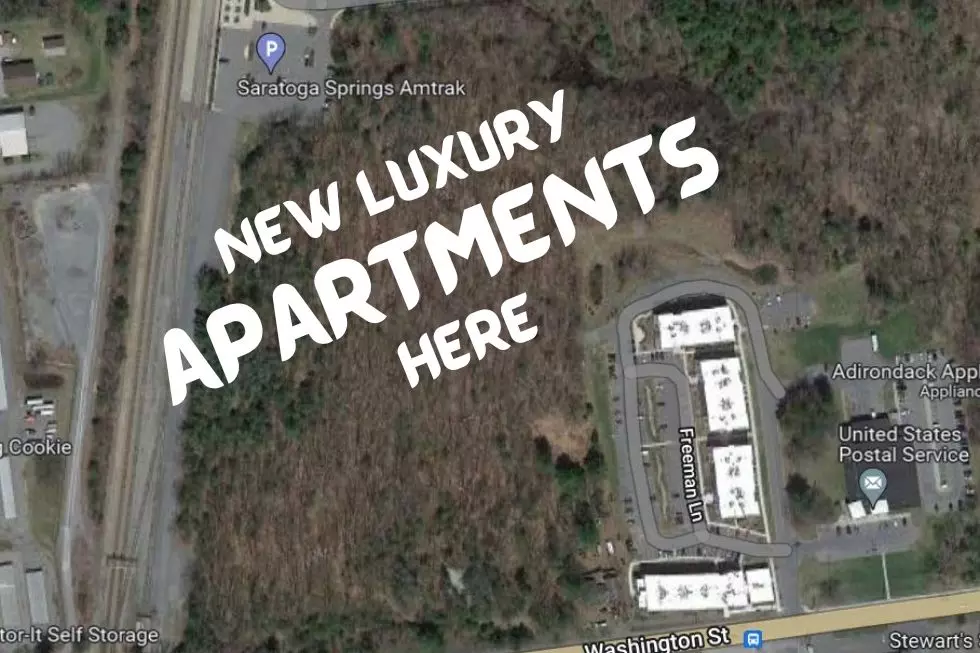 More Luxury Apartments Going up on 17 Acres in Saratoga Springs
Google Maps-Canva
More apartments are going up. But these won't be your average apartments. Many amenities are planned and they will fit in nicely in Saratoga Springs on seventeen acres.
What is Being Planned?
These aren't your average apartments and townhouses. A developer wants to build apartments and townhouses on seventeen acres next to the Saratoga Springs Amtrak Train Station. Prime Construction of Cohoes will build the dwellings along with a swimming pool, putting greens, outdoor pizza ovens, and a dog park. The development will be built north of Route 29 according to the Albany Business Review.
What Happens Next?
Preliminary plans have been filed with Saratoga Springs and they are hoping they get approval to construct the forty-eight townhouses, three hundred thirty-eight apartments, and three hundred seventy-six underground parking spaces. Inside the four-story apartment complex, there will be one hundred eighty-four one-bedroom apartments, one hundred four two-bedroom apartments, and fifty suites that will have three bedrooms. The townhouses will be available to rent or purchase.
Dean Devito who is a principal with Prime Construction said this of the plan:
This is something we have been wanting to do for a while. We want to create an apartment community with the same kind of amenities that a Marriott would have.
Mr. Devito isn't kidding he said he wants to have saltwater swimming pools, outdoor televisions, outdoor kitchens, fire pits, and an acre of recreational space. There aren't any renderings yet but Saratoga Station Square is being modeled after one Prime Construction built in Cohoes next to Can Schaick Island County Club.
$2.3 Million Saratoga Rustic Home w/Stunning Lagoon Pool Situated on Spa State Park
Situated on Saratoga Spa State Park it's just minutes from the Saratoga Race Course and other popular sites. This rustic and elegant double lot compound has master craftsmanship. It was built with a timber frame and attention to detail. There are four fireplaces, solid wood floors along with blue stone and slate. The home has hand-sewn beams throughout and reclaimed cypress wood. The kitchen boasts high-end appliances with custom cabinets and rough-cut granite countertops. The backyard oasis has a stunning inground lagoon pool and a blue stone patio that overlooks the Spa State Park.