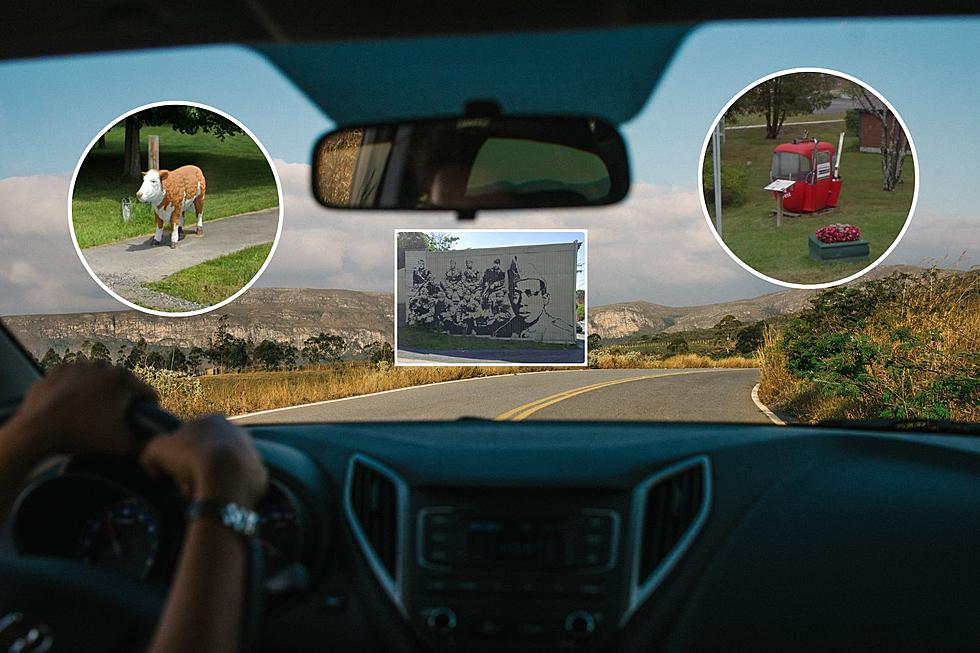 Even More Unique Roadside Attractions to Visit in Upstate NY
Nathalia Segato via Unsplash, Google Street View (Canva)
As the weather warms up, it can be a great time to take the family on a trip. Even if you don't have anywhere specific in mind, it can be super fun to just get in the car and go! Crank some tunes, roll the windows down, grab a snack, and enjoy the Great State of New York!
In case you missed it, we made a list of some of the most unique attractions seen while driving, like the Squidward house in Palatine, the Mayfield geodesic dome, and of course The Egg in Albany, just to name a few.
We also already made a list that includes 10 roadside attractions you can see in Upstate NY, like the pig rock in Speculator, the giant garden gnome in Kerhonkson, and even the floral toilets in Potsdam's PottyTown.
Even if you have seen all these already, it doesn't matter because we've got even more roadside attractions to share with you, keep these in mind on your next trip!
Even MORE Unique Roadside Attractions!
In case you're traveling throughout the great state of New York, here are some fun attractions to stop at either to take pictures, learn about history, or just appreciate art!
Upstate NY's Best Roadside Attractions
I bet you've passed by at least one of these aesthetically pleasing roadside attractions while driving throughout upstate NY. Which one's your favorite?
10 More Roadside Attractions in Upstate NY
These roadside attractions are sure to give you some entertainment on your commute through the great upstate of NY.
10 of New York's Roadside Attractions and Oddities
Have you spotted these roadside attractions and oddities around New York State?