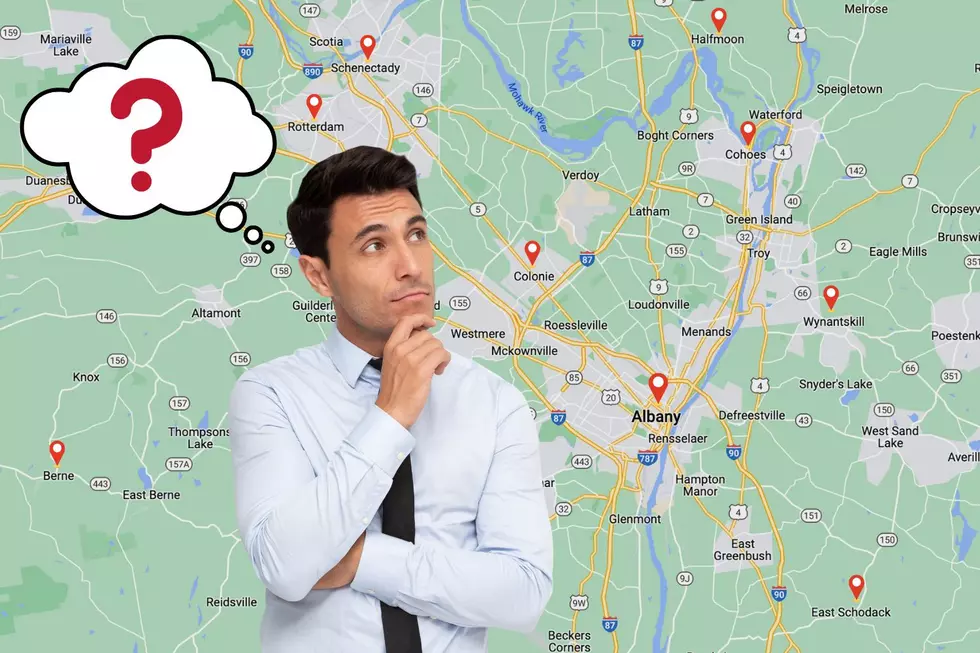 Do You Agree With These Capital Region Demonyms?
Google Maps (Canva)
In case you aren't aware, the term "demonym" refers to the moniker given to someone from a specific region or area. So, as Shakespeare wrote in Romeo & Juliet, "what's in a name?". Well, in these specific names, there are some general rules that most follow such as: If the town's name ends with an "a", the demonym will usually end in "ian", if the city's name ends with a consonant, the demonym will typically end in "ite", and if the place's name ends with a vowel other than a, the demonym will end with "an" (Morphology). After doing some research on the subject, it's clear that there aren't many official demonyms. So, this list takes inspiration from this All Around Albany post, this blog post by Troy comedian Kevin Marshall, and of course some personal touches on my part.
Albany
Averill Park:
Ballston Spa:
Ballstonians / Spa Ballers
Berne:
Bethlehem:
Charlton:
Clifton Park:
Clifton Parkers / Cliffords
Cohoes:
Colonie:
Corinth:
Delmar:
East Greenbush:
Edinburgh:
Glenville:
Grafton:
Greenfield:
Guilderland:
Hadley:
Halfmoon:
Knox:
Malta:
Mechanicville:
Milton:
New Scotland:
Niskayuna:
Rensselaer:
Rotterdam:
Round Lake:
Sand Lake:
Saratoga:
Schaghticoke:
Schodack:
Schuylerville:
Scotia:
Stephentown:
Troy:
Waterford:
Watervliet:
Wilton:
I don't even want to think about what you'd call someone from Coxsackie...
Do You Talk Like an Upstater?
Which of these 10 regional colloquialisms do you use?
Is Albany Considered Upstate New York?
Here's the latest information on what New York has to say about the debate.
Upstate NY's Best Roadside Attractions
I bet you've passed by at least one of these aesthetically pleasing roadside attractions while driving throughout upstate NY. Which one's your favorite?