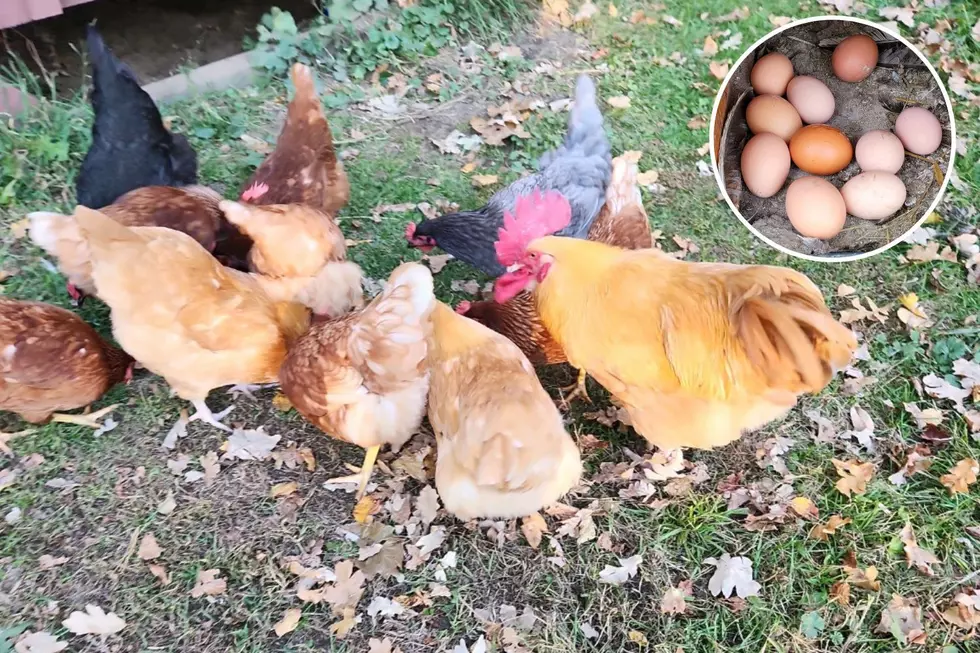 Capital Region Chicken Laws (Eggs Taste Better When They're Free!)
Photos by Courtney and Dillon Chichester (Canva)
You may have heard about or even experienced firsthand the inflated egg prices in America right now. While the peak in prices has supposedly passed, eggs are still expensive for the foreseeable future. This may have you asking yourself, "Can't I just get the eggs directly from chickens rather than buying them in store?". Simply put, the answer is yes!
However, each city has its own rules and regulations when it comes to owning domesticated chickens. That's why we've put together this list of 10 Capital Region cities and their domestic chicken laws. You'll know just where your city stands on the matter, and whether you can own one of these adorable fluffy chicks or not...
Yes, you can have up to 6 chickens, all of which need to be females (hens), so no roosters.
Must obtain a license from the City Clerk.
No slaughtering them outdoors.
6 hens are permitted, but roosters are still illegal, among other livestock.
Must be enclosed in a fence or shelter at all times.
Feed must be laid out/stored in a way that doesn't attract wild animals.
Yes, 6 hens are allowed but no roosters.
The proper license must be acquired from the Zoning Officer.
Chickens must be kept in an enclosed area from sunset to sunrise.
Yes, as long as you live in a single family household.
6 hens are allowed, roosters, however, are not.
Chickens must be fully contained either in a coop or fenced in area.
Maximum of 6 hens, no roosters.
Must be for personal use, not commercial.
Chickens must be kept in backyard.
Not permitted inside the city.
Yes, 6 hens but no roosters.
Only for personal use, no selling the chicken's eggs or meat commercially.
You need your neighbor's consent.
6 hens max, no roosters.
Not allowed in front or side yards.
Slightly different from the others, only 5 hens are allowed, and roosters still aren't.
Annual permit must be acquired through the Village Building Department in addition to undergoing an inspection by the Village Code Enforcement Officer.
Chickens must be in an enclosed area or structure at all times, of which cannot be located in front or side yards.
So, why'd the chicken cross the road? To provide your home with affordable eggs...
Egg-stremely High Prices: RANKED
The current price of eggs on Instacart in our state's capital-- Albany, broken down brand by brand and store by store. We compared the prices of each store's large white eggs per dozen so you don't have to, ranking them from highest priced to lowest. Take a look:
Remembering Albany's Kegs & Eggs St. Patrick's Day Riot from 2011
March 12, 2011. The day UAlbany students
New York Turkey Farms!
Get your Thanksgiving turkey at a local New York farm!