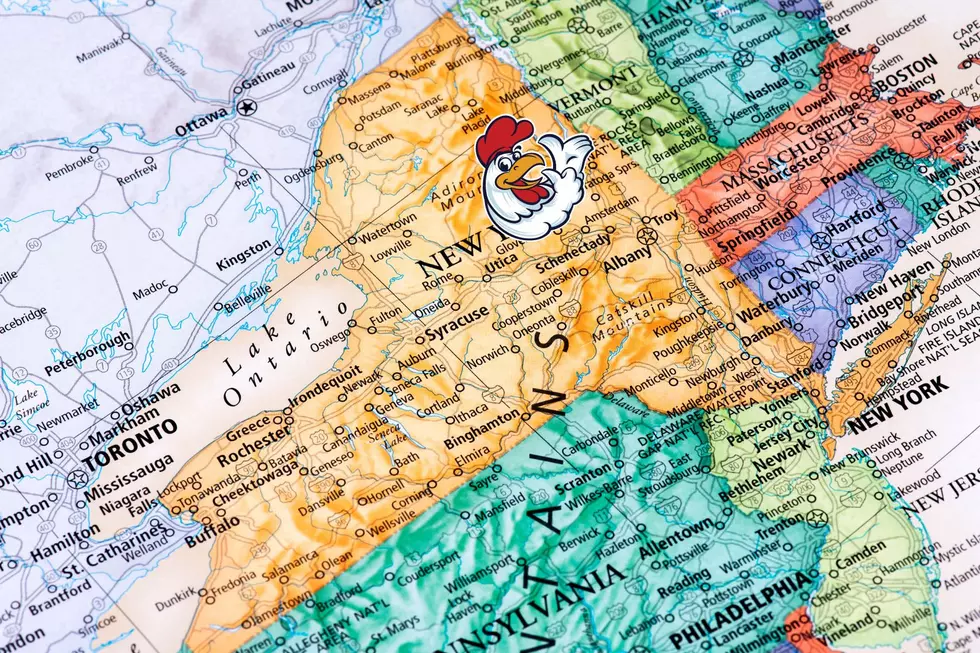 Is Fulton County the Next to Get This Fast-Food Chicken Franchise?
Canva
The study of this Fulton County location for the newest chicken fast-food franchise began last year. Now the site plans to build were recently submitted. This new fast-food restaurant could be built by late this year or early next.
Where Are They Eyeing the New Location?
The new location of Popeyes fast-food chicken restaurant will go next to Aldi's Grocery Store in Johnstown. The actual location is at 252 North Comrie Avenue in Johnstown at the site of Cranesville Block Company's storage sheds and garage according to the Leader Herald.
Once the project is approved by the city and county planning boards, they would begin demolishing the Cranesville Block Company's structures. The location was determined by population and traffic in the area. This area has many successful fast-food locations including a KFC nearby.
What Will the New Popeyes Look Like?
The space allows Popeyes in Johnstown to have the drive-thru behind the restaurant to free up the entrances to the building. It will contain a twenty-four-seat retail space and consist of two thousand five hundred thirty-two square feet. The plan is to have twenty-five parking spaces and a two-lane drive-thru.
The Johnstown Popeyes, if approved and built, will be open from 10 am until 11 pm. They will hire eight to ten employees.
Popeyes' closest location is eleven miles away in Amsterdam.
The project is estimated at one point three million dollars. A city public hearing will be held on March 7th.
The Capital Region's Best Fried Chicken Joints [RANKED]
It feels like the chicken sandwich wars have really upped the conversation of who serves up the best fried chicken in general. So here are the top 5 spots in the Capital Region, according to your votes!