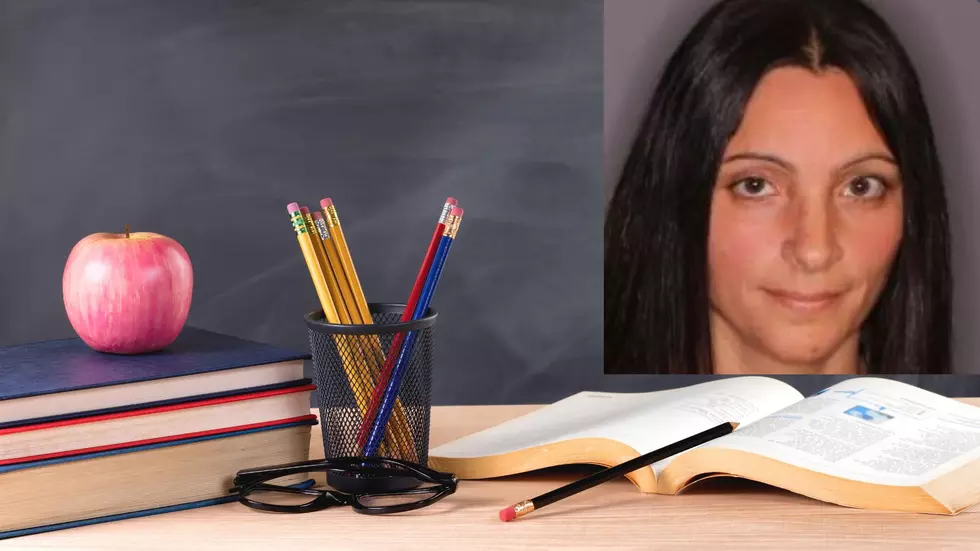 Teacher in Upstate NY Accused of Sexual Misconduct with 13-Year-Old
Photo: Montgomery County Sheriff's Office/Canva
A special education teacher from Johnston turned herself in to Montgomery County Sheriff's on Monday amidst allegations that she had a sexual relationship with a minor to who she was providing in-home tutoring.
The Montgomery County Sheriff's issued a press release on Monday stating that 39-year-old Kristin Bellinger from Johnstown, appeared in person with her attorney following an issued warrant for her arrest for one count of Rape in the Second Degree.
Bellinger, according to the press release, is alleged to have had sexual relations with a minor, a 13-year-old male who was receiving special in-home tutoring by Bellinger.
The arrest comes following a "lengthy investigation" by the Montgomery County Sheriff's who allege that she had sexual intercourse with a minor over a period of time dating back to 2019.
In addition to providing in-home tutoring, according to the Sheriff's, Bellinger works as a special education teacher for the Hamilton Montgomery Fulton BOCES district.
A person is guilty of a second-degree sexual assault if he or she engages in sexual contact with another person and if any of the following circumstances exist:
(1) The accused knows or has reason to know that the victim is mentally incapacitated, mentally disabled, or physically helpless.
(2) The accused uses force, an element of surprise, or coercion.
(3) The accused engages in the medical treatment or examination of the victim for the purpose of sexual arousal, gratification, or stimulation.
The maximum sentence a judge can levy against you if you are convicted of second-degree rape is seven years in prison as it is a Class D felony. The minimum sentence a judge can levy against you if you are convicted of second-degree rape is two years in prison.
In addition, a person convicted of second-degree rape must also be registered as a sex offender for at least 20 years and possibly the rest of the convicted person's life.
Bellinger was released on bond and scheduled to reappear in court at a later date.
11 of New York's Most Wanted Criminals with Upstate Connections
Below are individuals with ties to the Capital Region and Upstate New York. They have been designated as some of New York's Most Wanted Fugitives and should be considered ARMED and DANGEROUS.
List of Registered Animal Abusers in Upstate New York
Here is a list of people in Upstate NY charged with animal cruelty, according to the Mohawk Hudson Humane Society and the Albany County Sherrif's Department