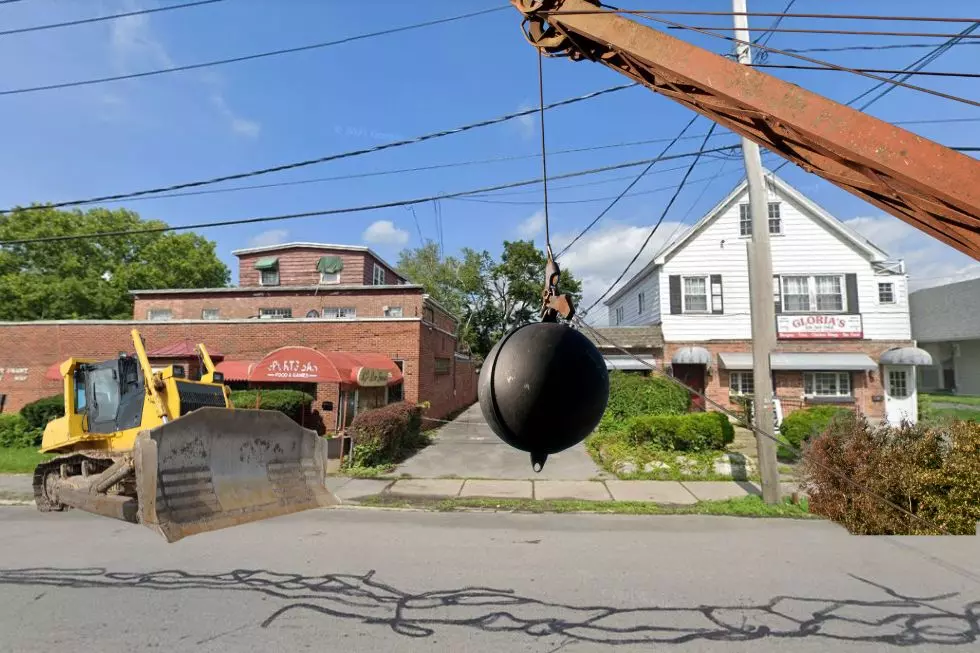 Schenectady Demolishing 2 Eyesores to Make Way For New Development
google maps-canva
There are two restaurants that are eyesores in a very busy section of Schenectady. In an effort to revitalize the city, these two buildings will be demolished soon.
Where Are They Demolishing the Buildings?
The two restaurants are in the Goose Hill neighborhood of Schenectady. They are on Van Vranken Avenue which is the main section that runs through that neighborhood.
What Two Schenectady Restaurants Are Coming Down?
RJ's Ritz Terrace has been up for sale and vacant for nearly ten years. There were no interested parties and it will be torn down.
The other restaurant sits next door and it's Gloria's Sports Bar & Grill. This restaurant has been vacant for quite some time as well.
Who Is Tearing Down the Buildings & What Does it Entail?
Schenectady County Metroplex Development Authority is providing two hundred thousand dollars to teardown and clean up both sites on Van Vranken Avenue. It's not an easy demo either. They will have to do asbestos remediation in both buildings, site-grading, and remove underground fuel tanks according to the Times Union. Once the demolition is done, it will be ready to develop. Schenectady County Metroplex Development Authority is already working with a developer that they hope builds on that property.
Schenectady County Legislator Richart Ruzzo said this is an important project for the city,
Making the parcels shovel ready for development will make it easier to bring new investment to the area and complements several other projects that have contributed to the ongoing revitalization of the Northside.
Clifton Park Druthers Brewing Company Opens! Check it Out
The new Clifton Park Druthers Brewing Company is open!. When the computer renderings of this massive brewhouse were revealed, they looked amazing. After many months of building this stunning brewhouse, check out just how gorgeous it is inside and out! Clifton Park Druthers Brewing Company is now open!