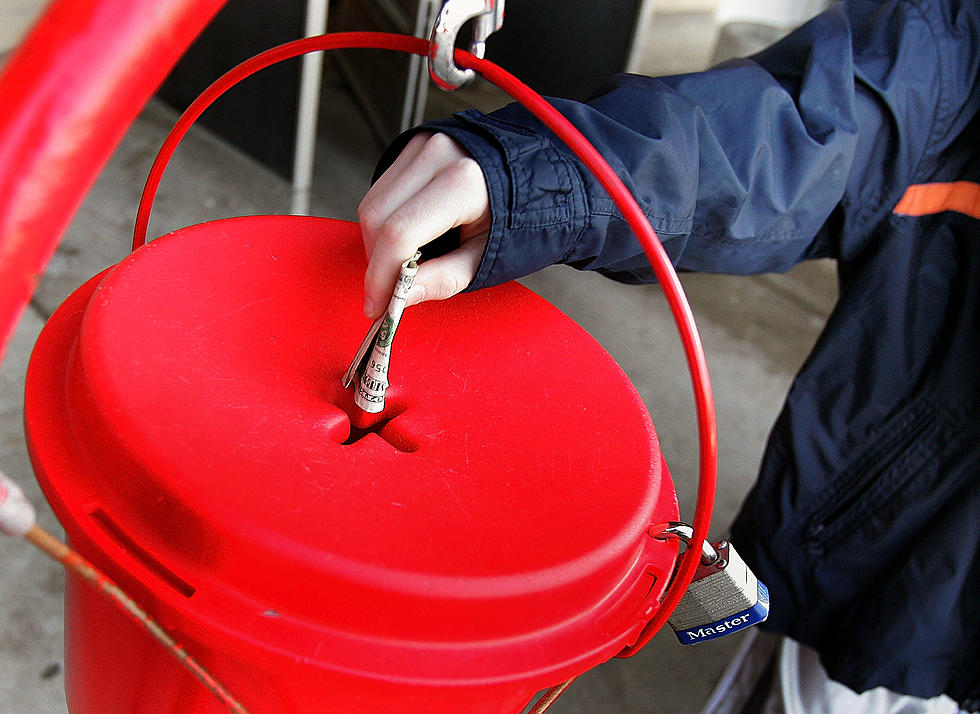 Salvation Army Desperately Needs Your Help
Getty Images
'Tis the season that you are used to hearing the Salvation Army bell ringers and making donations. But this year, like many other fundraisers, are different. The Salvation Army is hoping that you will help in either a small or big way. Here's how. According to News 10 ABC, the Salvation Army is struggling for donations all across the country and they are hoping to get the word out here in New York to help with their cause. The bell ringers bring in the largest amount of donations for all of the fundraisings the Salvation Army does and they need our help.
In a press release from the Empire State Division of the Salvation Army, they state the reasons for low donations:
Due to COVID-19, donations to red kettles are about 50% of what they were this time last year across the division, which covers 48 counties in Upstate New York and one city in Pennsylvania.
In one year, according to Major Ivan Rock, the Salvation Army typically serves four and a half million meals in one year in the Empire State Division. The Salvation Army has already served five million meals from March through September. The funds are necessary in order to serve the demand.
Monies collected also go toward, toy drives, and day to day operations. The need is three times greater in some places because of COVID-19.
If you are not comfortable being a bell ringer or donating in person, there are several ways to donate that are easy and completely safe.
Tell your Amazon Alexa, "Alexa, donate $25 to The Salvation Army"
Text the word "redkettle" to 41444
Tap your mobile payment enabled device at any of our physical red kettles
Scan the QR code at a red kettles to open the donation page
Round up at the register at participating Walmart and Price Chopper locations
All of the funds that are donated stay within our communities in the Capital Region and the Empire State Division.
Enter your number to get our free mobile app
CHECK THEM OUT: 100 years of Christmas toys, gifts and fads