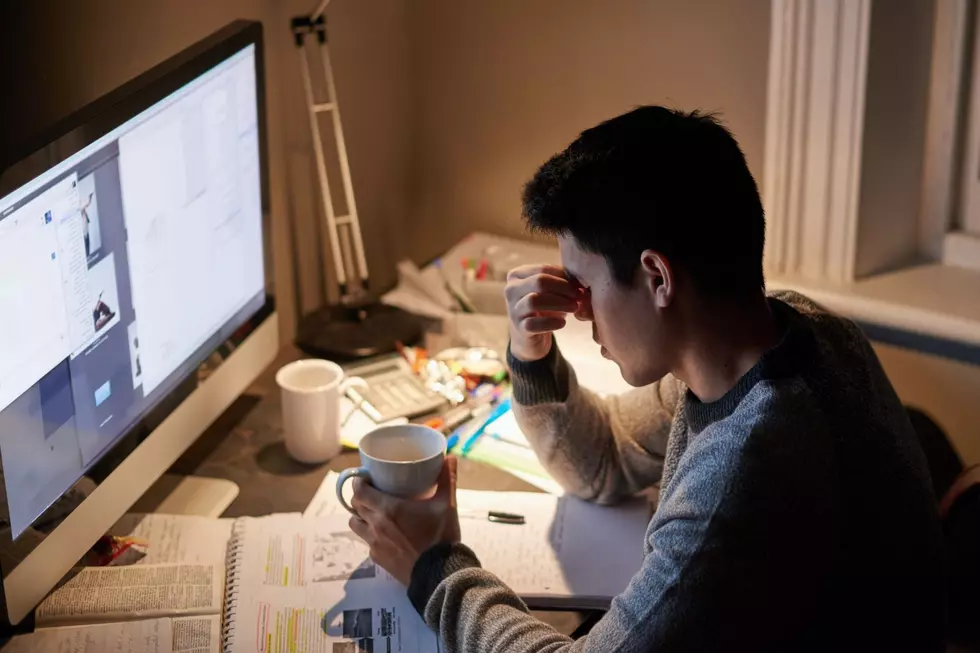 New York Professor Fired: Students Complained Class Was Too Hard
Canva
Every college student had a horrible professor at some point. In my freshman year, I had a political science professor that gave us "everything we needed to know" for the final exam. His prep was in exhausting detail, and we poured over what he swore would be the vast majority of the final.
Nothing from that prep was on the final exam. To this day, I'm still convinced he give us the wrong test by mistake. It was bad - the first time I saw a student cry in class. Even after that, I'd never want the professor fired. But now a New York college professor is out of a job because his students said the class was too difficult.
What Sparked These Headlines?
84-year-old Maitland Jones Jr. is one of the most respected names in organic chemistry. He wrote one of the field's most respected books and was tenured at Princeton until his retirement in 2007. New York University brought him back to academia on a year's contract to teach a class for them.
82 of Jones's 350 students signed a petition to the university saying the class was too hard and the grades that Jones gave their projects were "not an accurate reflection of the time and effort" put in. Jones also had the lowest course evaluations scores in all of NYU's undergraduate science courses.
Jonesing For A New Prof
The university decided they would let students retroactively withdraw from the class and expunge the grade from their transcripts. They also fired Jones, cutting his contract before the fall semester. Since the New York Times first reported the story, there has been widespread public outrage on both sides.
Some students have since vocalized that they never intended to get Jones sacked. That wasn't part of their petition. They so still stand by their position that the professor was unfair and didn't appropriately convey the class's subject matter. NYU put out a statement on the firing saying that Jones, "was hired to teach and wasn't successful."
New York's 15 Biggest Party Schools Ranked For 2022
This ranking comes from the US college aggregate website
Niche
. Started in 2002, Niche provides comprehensive reviews and information for colleges on pretty much anything you'd want to search. They used student reviews and other data to pull this together, so we're standing by it. Now let's get this party started!
You Can Rent a Cabin on the Ranch From 'Yellowstone' - See Pictures
The stunning Montana ranch that serves as the setting for the hit TV show Yellowstone offers cabins for rent, and the price includes tours of the set and ranch. Scroll below to see photos of the extraordinary property.
Mind-Boggling 2022 Moments That Felt Like Pranks
We pulled together a list of 11 inexplicable news stories that have already gone viral this year. They might seem like jokes, but we regret to inform you that they were all very much real. Check them out below.