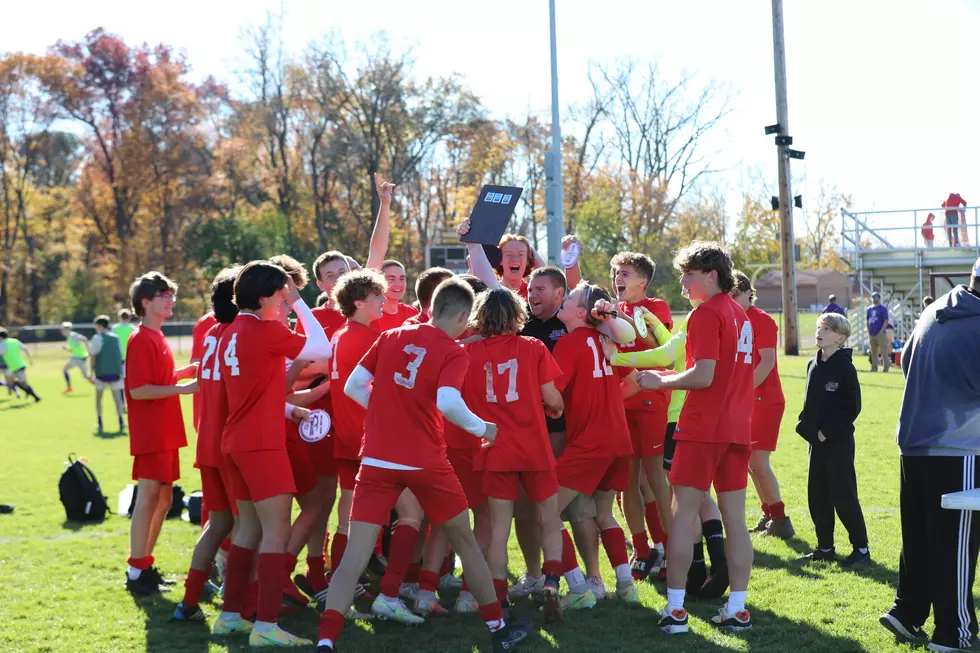 Mechanicville Means Community: Boys Soccer Having Historic Season!
Photo Credit: Dan O'Connor
It is hard to explain to "outsiders" what a special place Mechanicville is. Yes, the boys' soccer team is having an amazing season. Yes, they have already gone farther than any other boys' soccer team in program history. But it is deeper than that. It's different.
"Mechanicville Proud" Means Something
Growing up in Mechanicville and now living there and raising my own family, it is difficult to explain just how unique the community is. Nothing shows this more than attending a Mechanicville sporting event. The community shows up!
Wednesday night the boys' soccer team played at LaSalle Institute and the school, along with the families of the players, and many people in the community held a tailgate party! A tailgate party for a high school soccer team? You bet.
Then they packed the stands in their red and white and cheered loudly for the team. The boys won 3-0 and now head into the regional finals. This is the farthest the program has ever gotten.
A Special Parade Happens After The Team Wins!
After a win, the team bus is met by fire trucks at the top of the hill by the high school. The team, fire trucks, families, and fans make their way through the streets of Mechanicville to celebrate. Residents come out of their homes to wave and applaud the team. It's amazing!
Mechanicville Boys' Soccer Wants to Win Not Just For the School But The Entire City
Sports are a big part of the fabric of Mechanicville. But the bigger picture is making the hometown community proud. Mechanicville has had its share of state championships. Girls' Soccer had one in 1988, the first state championship ever for the school. The Girls' Softball team won several state championships. But this would be the first for the boys' soccer team. If you ask any of the players, they aren't just playing for the team, they have that community in their hearts with every kick.
Coach Mike Ciulla spoke with Brian & Chrissy on WGNA about this special team and community.
Coach Ciulla also earned his 100th win this season.
Mechanicville Boys' Soccer Hoping For a State Championship
The Mechanicville Boys' Soccer team will take on Plattsburgh at LaSalle Institute in Troy Saturday, November 5th at 12 pm. If they win, they will move on to the New York State semi-finals. GO RED RAIDERS!
Upstate NY Fans Rip Apart Photos of New Buffalo Football Stadium
The Buffalo Bills released artist renderings of their new football stadium, and Upstate NY fans were quick to share their negative opinions on how it looks.