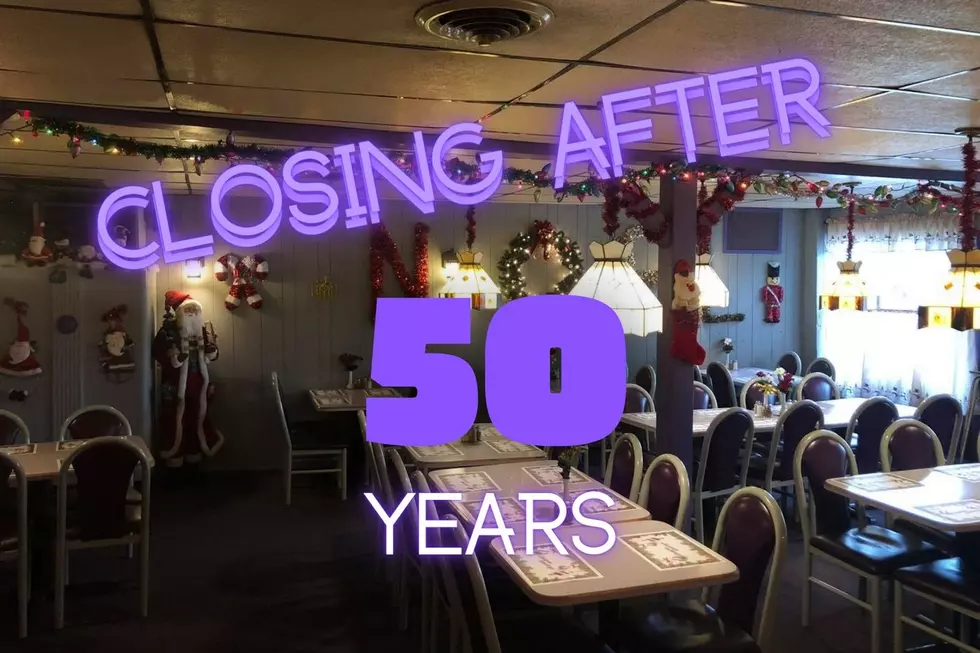 Legendary Capital Region 'Pub' Closing After 50 Years
Canva-Purple Pub Facebook page
Ask anyone in the Capital Region where to get the best pizza and have a great meal and they would mention this legendary restaurant in Watervliet. It is the end of an amazing run, a fifty-year run to be exact. The owners said it was time.
The Purple Pub is Closing!
In a thoughtful post on the Purple Pub Facebook page, owners Greg & Butch Rentz announced they were closing their doors after 50 years. They opened their doors in 1972 at 2 Cohoes Road in Watervliet.
There Were Many Reasons For the Closing
The owners said that it wasn't an easy decision and with heavy hearts, they made the announcement. They listed that there were financial hardships in the past few years along with staff shortages. They cited increased wages and prices too but they said the main reason was
It's simply time to take a break, prioritize our health, and to be able to spend time with our wonderful families, who have not only joined us behind the line and behind the scenes but have been right by our sides since day one supporting us through it all.
A Heartfelt Thank You to Purple Pub Customers & Staff
The letter also includes how much the owners appreciated and respected not only their employees over the fifty years but the loyal customers.
...There is nothing in this world we could have ever done that would've brought us the same pride and joy that the Purple Pub has brought to all of us, we could never have been an "us" without all of "you". We are incredibly grateful for your loyalty and friendship and you will forever be part of our Purple Pub family. And to our incredible staff that we have had the honor and privilege to work beside over the last five decades, THANK YOU-we could never have done it without you.
The Purple Pub Restaurant will permanently close on Friday, December 30, 2022.
The Capital Region's Best Pizza Joints [RANKED]
Whether it is an 8 cut or a slice on the go, New York and the Capital Region are known for having a multitude of great pizza joints. Here are the 5 best in greater Albany according to GNA Listeners.