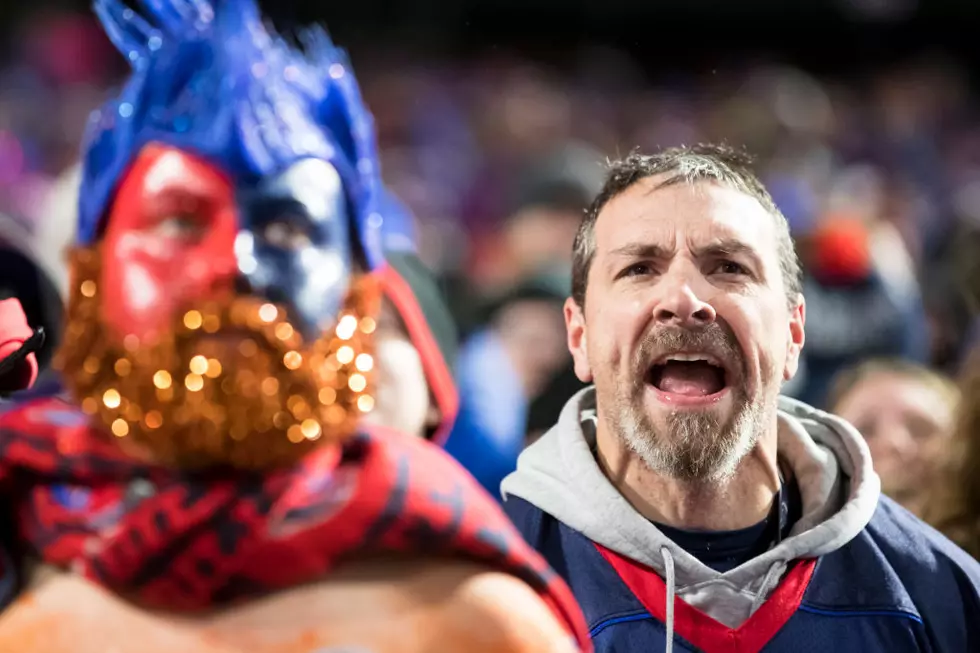 It's Bills or Bust If You Live in NY
Getty Images
The Buffalo Bills haven't won a playoff game since 1995 and this Saturday at 4:30 when they take on the Houston Texans, it will be just the second time since the since the 90's that they're even playing in one. Yet Bills fans are as excited as ever about the thought of their team making some serious noise in these NFL playoffs.
 Even if you're not a Bills fan, but you watch football because well, it's on, this is the team to root for.  Both of the Meadowland teams stink, my team aka America's Dumpster Fire (the Cowboys) blow and the Patriots are so rapidly on the decline, even their spoiled fans will tell you that they ain't a legit threat; and they win it every year.
I've stated before how I'll never jump ship on my shitty Cowboys, but the Bills are an easy team to root for because of how hard and physical they play.  I'm not a 'fan' but I am a fan.  Know what I mean?
A few weeks ago I thought they'd beat the Patriots and they came darn close.  Last week they lost a meaningless game to the Jets but Saturday will be redemption for western New York.
Of all the road teams playing this weekend not named the Seahawks, I believe they have the best chance of winning and being the darlings of Wild Card weekend.  The Houston Texans are a little banged up and kind of soft.  While they have an excellent, mobile quarterback who can singlehandedly win them the game, he's likely to get smashed if he leaves the pocket one too many times.
Everyone is sick of the Patriots, no one likes the Eagles, the Saints are interesting but they're playing the Vikings who literally have like three fans around here locally, so it's Bills or bust.
Saturday night they'll be partying hard in Western New York: burning tables, destroying wings and cheap beers and singing that annoying "Let's Gooo Buffalooooo" song which is their version of the  "You make me wanna Shout!" song.
I was wrong when I predicted the
Bills would beat the Pats
a few weeks ago, but this time I won't be.  Josh Allen plays near-perfect football.  The running back Singletary gets close to a hundred yards and a TD and the defense slams the door on the Texan two-step of Deshaun Watson and DeAndre Hopkins.
(sung rather annoyingly) Let's Goooo BufallloOOOOoooO
Enter your number to get our free mobile app