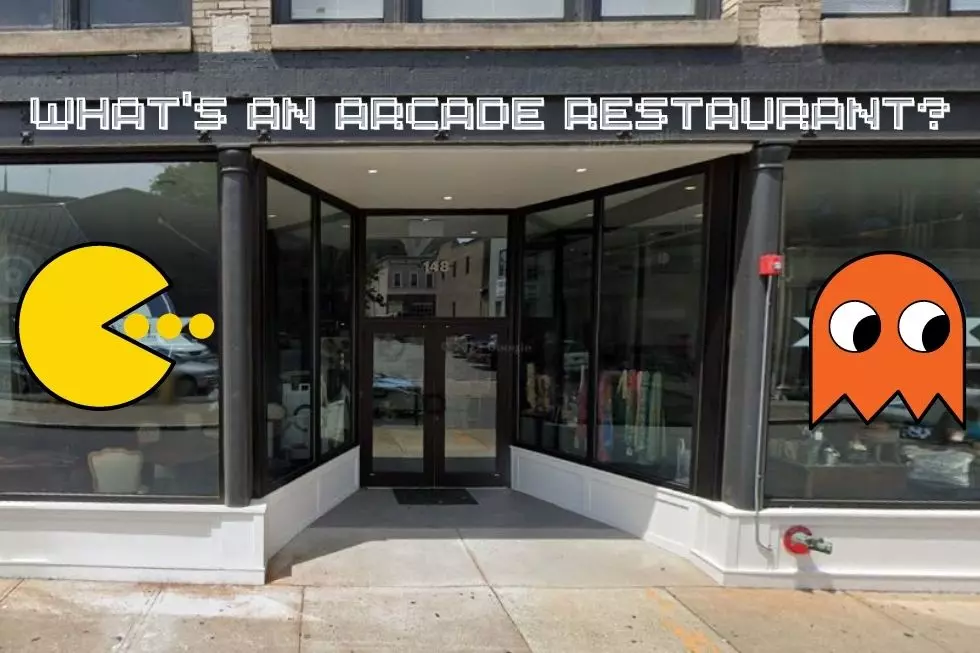 It'll be Pac(ked)Man! Schenectady Getting Arcade Bar Restaurant Concept
google maps-Canva
Schenectady is getting a new restaurant concept. It's called an arcade bar restaurant. It's exactly what you think it is. It takes the old arcade games that you loved when you were a kid and puts them in an atmosphere where you can enjoy some food and drinks in a bar and restaurant setting.
Who Came Up With The Concept For Schenectady?
Chelsea Heilmann who owns a cafe in Schenectady called Take Two Cafe wanted to add to the nightlife in a different way. She saw the concept when she lived in Colorado and thought it would do well in Schenectady. They are called arcade bars. These are bars that have old-school arcade games. Yes, the ones that you insert quarters and play. Games like PacMan, pinball machines, and other retro free-standing games. Chelsea wanted to open a vegan restaurant and bar that featured an arcade inside. She's calling it UnBEETABLE according to the Albany Business Review.
Why Does Chelsea Think it Will Work?
She said that she thinks downtown Schenectady is missing an interactive fun place to go.
What I think Schenectady is missing is things to do. We have a lot of great breweries and places where you can hear loud music, but there's no place to go where you can play games. We also don't have an entirely vegan restaurant after 5 [when Take-Two closes]. So I think it will fill both of those voids.
What Will UnBEETABLE be Like?
The restaurant will be able to seat twenty-eight at the bar and forty-five in the dining area. It will feature an all-vegan menu with craft drinks, appetizers, burgers, mac and cheese, pasta, and tacos. They will also have a vegan doughnut bakery Strawberry Snails in Rensselaer's owner as the pastry chef. Plus you can play those arcade games you remember and they vary from twenty-five cents to a dollar per play. They have a crane machine game where you can grab some gift certificates for downtown Schenectady businesses along with PacMan, Area 51, Cruisin USA, and pinball machines.
When Will it Open?
Originally it was supposed to open at the end of August but there were some delays. They hope to open soon.
Abandoned Hoffman's Playland! Once Beloved Place Now Heartwrenching View
WARNING: Under no circumstances should you enter this property. By doing so you risk bodily harm and/or prosecution for trespassing on private property.
Hoffman's Playland was an amusement park in Latham from 1952 until 2014. Even though many of the rides were relocated to Huck Finn's Playland in Albany, Hoffman's holds a soft spot in many Capital Region families' hearts. Take a look at the now-abandoned Hoffman's Playland.