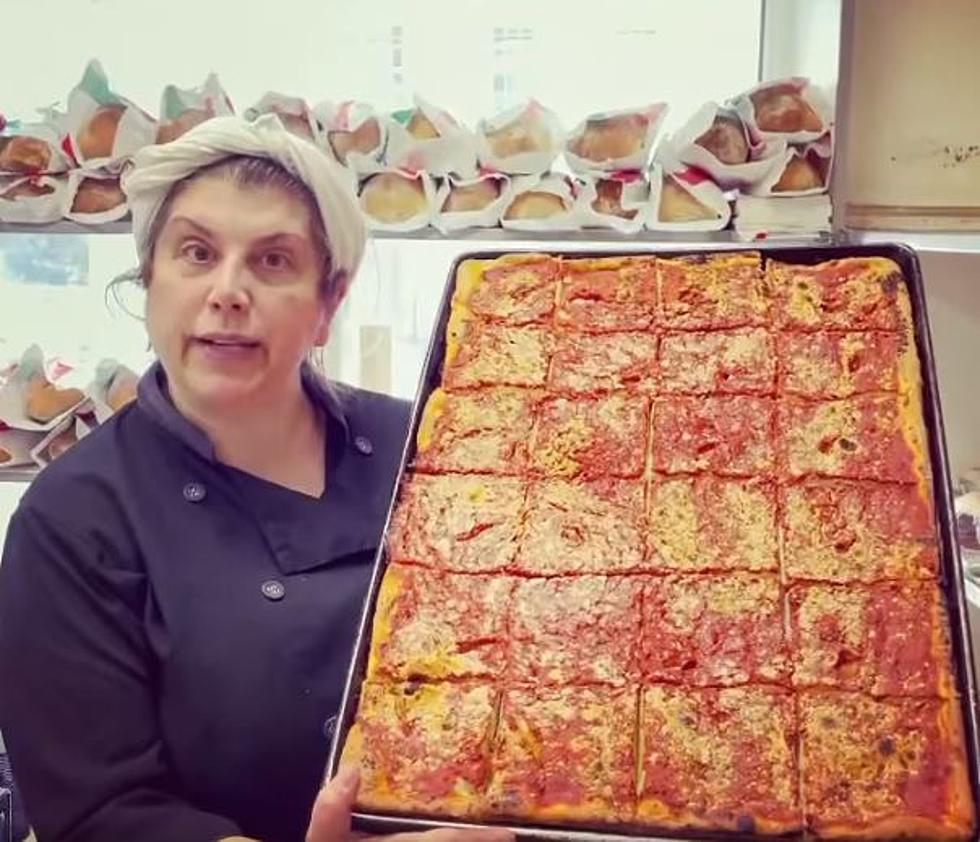 Here's the Secret to Perreca's Delicious Tomato Pie [Audio]
Perecca's Facebook Page
Everyone in the Capital Region knows that there is amazing Italian food in Schenectady. One bakery that has been there since 1912 has just been recognized by a national magazine for having one of the best pizzas in New York state.
Maria Papa who is the third-generation owner of Perreca's Bakery and More Perecca's stopped by to talk with Brian and Chrissy about the accolade but she also let us in on the secret to why their Tomato Pie is so delicious and unique. Take a listen to Maria's passion and the inside scoop about their sauce.
Food and Wine magazine just published a poll of the top pizzas throughout the country. Listed in the magazine as one of the top ten pizzas in New York state was Schenectady's own Perreca's Tomato Pie. When we spoke with Maria Papa she talked about how they never seek out recognition but it's amazing how many people from all over know and love their Tomato Pie.
She also talked about how her grandparents came over on a boat with everything they had to Ellis Island in 1912. They settled in Schenectady because they had cousins who had already made their home there. She told us how she learned how to cook from her grandmother who never wrote out a recipe she did it from memory and taste. She also said that the key to any delicious Italian dish is flavor. Maria told us that every sauce starts with a lot of freshly cooked garlic and fresh ingredients.
Congrats to Perecca's Bakery and More Perrecca's in Schenectady and here's to another 150 years!
"Towns