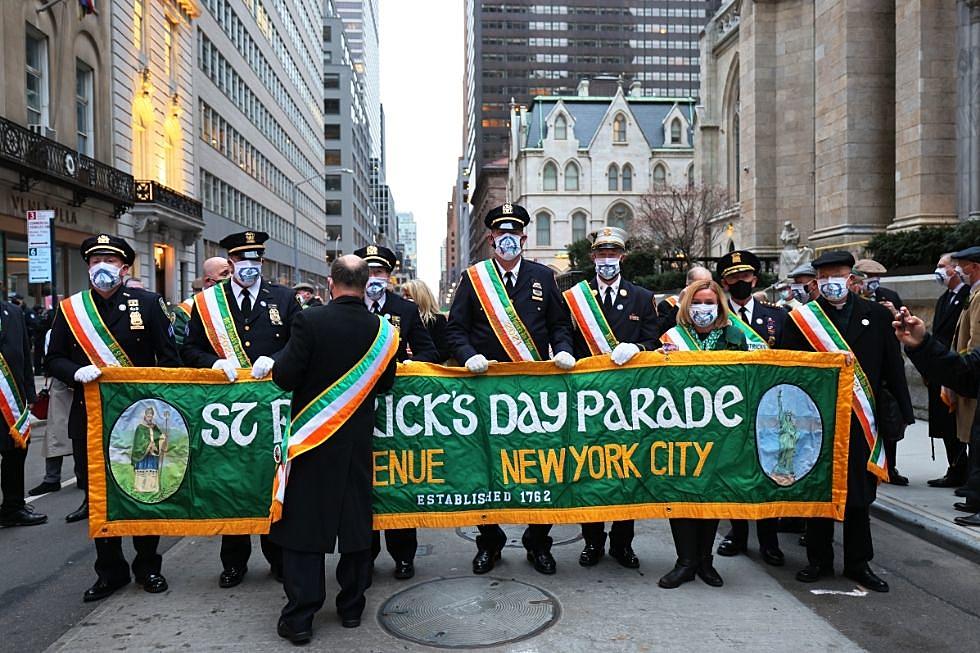 Capital Region Hero Leading World's Largest St. Patrick's Day Parade in NYC
Getty Images
The largest St. Patrick's Day Parade in the world happens this Thursday, March 17th in New York City, and a Capital Region native will be leading the way.
Lt. Colonel Shawn Tabankin from Clifton Park will lead the parade in New York City that starts on Fifth Avenue.
Why is Lt. Colonel Shawn Tabankin Leading the Parade?
Lt. Colonel Shawn Tabankin is in the New York Army National Guard stationed in New York City. He leads the 1st Battalion, 69th Infantry, This troop has led the New York City St. Patrick's Day Parade since 1851. The Lt. Colonel is a veteran of the Afghanistan and Iraq wars and took command of the "Fighting 69th" last December according to The Saratogian.
Why Does The 69th Infantry Lead the Parade?
The 69th Infantry Regiment was created in 1849 to protect Irish immigrants who were coming into New York. They were afraid that anti-Irish mobs would attack the parade so the 69th infantry was asked to lead and protect them. They have been leading ever since.
Was There a St. Patrick's Day Parade in 2020 & 2021
Yes and no. There wasn't a full parade in 2020, but they did keep the tradition to some extent. Because of the COVID-19 pandemic, the parade was canceled but soldiers from the 69th  Battalion got together with members of the committee and did march up 5th Avenue early morning on March 17th. Last year, there was an abbreviated parade where 50 soldiers in masks marched up 5th Avenue. They didn't want the tradition to lapse.
This St. Patrick's Day Parade will be the biggest parade that has ever been held.
When Lt. Colonel Shawn Tabankin was asked about this year's parade, this is what he said:
It represents a return to normalcy following the COVID-19 pandemic. Many of the Soldiers that are marching have been on the front lines of the COVID response mission and this parade will mark the point where we transition from our state mission back to our federal one as we prepare to deploy.
Top 5 Places in Capital Region to Get Corned Beef [RANKED]
'Tis the season for everything Irish. There is no food more Irish than corned beef. Whether you have it on a sandwich or as a meal, these are the top 5 places to get the best corned beef in the Capital Region according to Yelp.
See 10 Must Visit Irish Pubs In The Capital Region
Whether it is for St. Patrick's Day or any time of year when you want to take in the Irish Pub experience for a pint and may some corned beef or shepherd's pie, these are the 10 must-visit Irish Pubs in the Capital Region.