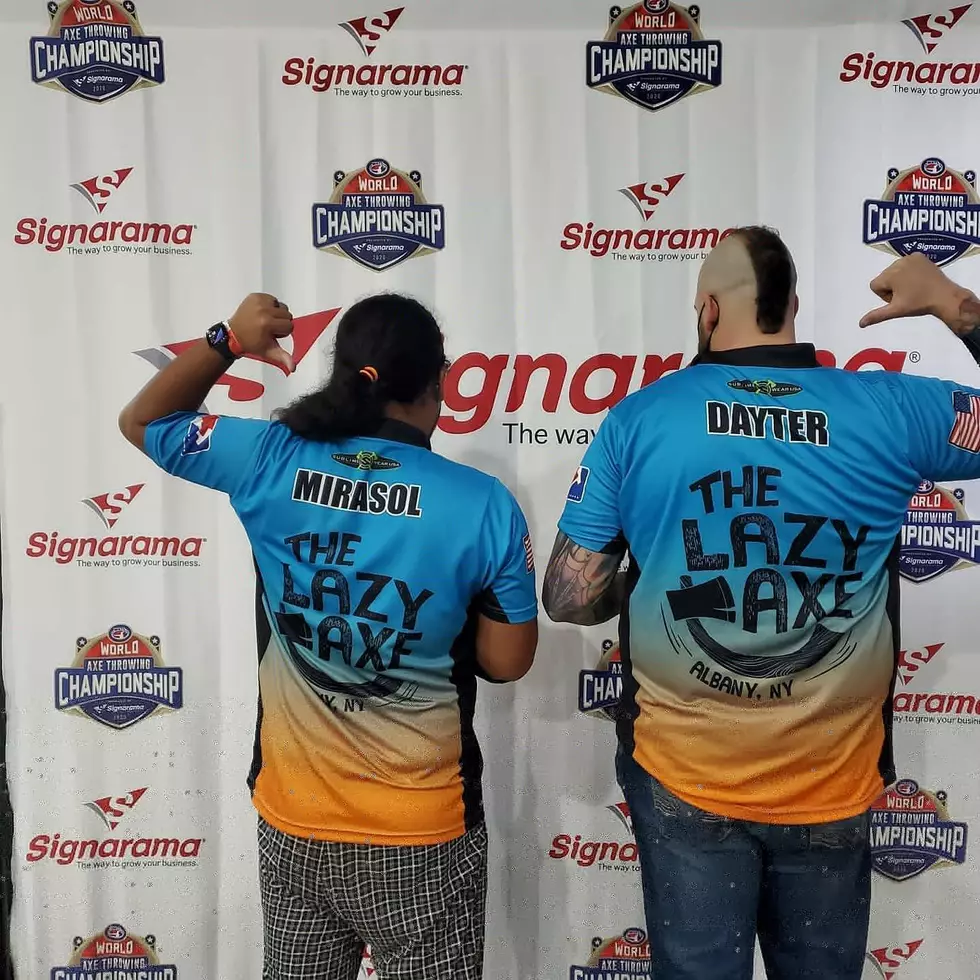 Albany Axe Throwers Place 4th in World Championships
Photo: The Lazy Axe Facebook
Two local axe throwers,  including the co-owner of the The Lazy Axe indoor axe throwing facility in Albany, completed a successful weekend at the World Axe Throwing Championships in Atlanta, GA.
Enter your number to get our free mobile app
News Channel 13 reported that Gary Dayter and Mark Mirasol (co-owner) from The Lazy Axe would be representing the Capital Region at the World Axe Throwing Championships in Atlanta over the weekend, and the results are in.
In a post on their Facebook page it was announced that for their first ever trip to the championships the duo did great, and we agree.
Mark finished tied for 17th out of 64 in the Big Axe tournament.
Gary and Mark finished tied for 17th place out of 128 throwers in the standard hatchet tournament. Their placement earned them a spot in the new World Axe Throwing Professional League starting in 2021.
Their team,  "Ditching For The Win" finished in 4th place out of 64 teams
Without local sports in the Capital Region plus massive restraints on social activities due to COVID protocol, axe throwing has become relatively popular in the Capital Region in the last year or so.
A group of us went about 3 weeks ago for my girlfriend's birthday and we had a good time. There were 6 of us, and once we got the hang of the throw, they created a friendly tournament for all of us to compete in, and not be a braggart, but I pretty much dominated.
I'm not saying that I'm sharpening up my skills to compete in next years world championships, but I'm taking it one step at a time.
CHECK IT OUT: 100 sports records and the stories behind them