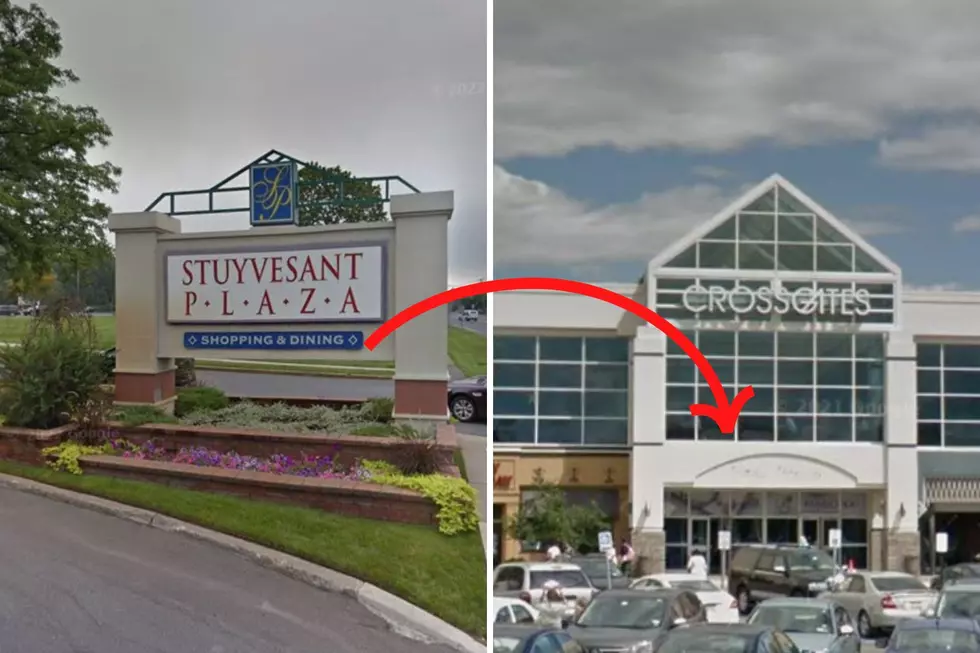 After 35 yrs Popular Stuyvesant Plaza Store Relocating to Crossgates Mall
Canva Google Maps
A popular store inside Stuyvesant Plaza in Guilderland will be moving a mile down the road to a bigger space in Crossgates Mall after thirty-five years.
A Popular Family-Owned Business is Moving
After being in Stuyvesant Plaza for decades, Different Drummer's Kitchen Co./The Cook's Resource will make a big jump to Crossgates Mall. The move had to happen because the new owners of Stuyvesant Plaza didn't renew their lease according to the Albany Business Review.
Customers Were Sad to Hear The News But Happy They Aren't Closing
Many loyal customers said that they were sad to hear that Different Drummer's Kitchen will be moving out of Stuyvesant Plaza but were glad to hear that they decided to open inside Crossgates Mall. There is a good space available and the owners will only have to sign a one-year lease.
When Will the Stuyvesant Plaza Store Close & Open in Crossgates Mall?
The plan is to close Different Drummer's Kitchen on Tuesday, January 31st in Stuyvesant Plaza and open on Wednesday, March 1st. It will open in the former Willams-Sonoma location on the second floor. It's near the JCPenny store.
This store will be different too. There won't be a cooking school inside because it is too expensive to install the equipment.
See The Capital Region's 10 Best Bagel Shops [RANKED]
For any meal of the day, the bagel is a tasty and versatile option to be the star of your meal. Heck, when it comes to a great bagel, you can even just pick them up and eat is! So if you are looking for a great spot to grab a dozen for home or to grab a great sandwich on a bagel, here are the Capital Region's 10 best bagel shops from Kinderhook to Albany to Queens bury according to local bagel experts - our listeners!