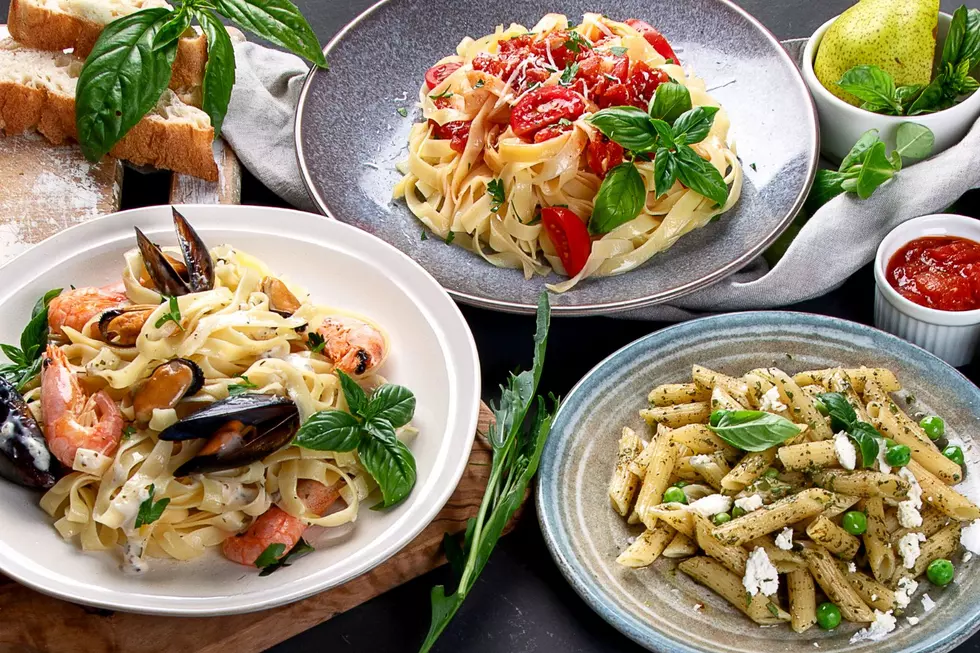 After 20 yrs in Slingerlands Location Popular Italian Restaurant Moving
Canva
A popular Italian restaurant that has been in a plaza in Slingerlands for twenty years will be relocating this upcoming spring.
Italian Restaurant Has Been in this Plaza for 20 yrs
The Price Chopper Plaza in Slingerlands has been home to the original Bellini's Italian Eatery for twenty years and soon they will relocate. They aren't moving far but will have a larger space.
Where is Bellini's Relocating to?
There is space in Slingerlands that was once Roux, a bistro that closed in the fall of 2022 before the eatery's eighth anniversary according to the Times Union. It was located at 10-01 Vista Boulevard in Slingerlands.
When Will Bellini's Close?
Bellini's in Slingerlands located at 1365 New Scotland Road will close the first week of January 2023. The thirty employees that work at Bellini's will be relocated to the other properties owned by the owners of Bellinis.
What Other Restaurants Do The Bellini's Owners Have?
Joe Marrello who owns Marrello Restaurant Concepts also runs the Bellini's in Latham, the quick express Bellini's Counter in Albany, Latham, Stuyvesant Plaza, Jacob & Anthony's Italian in Stuyvesant Plaza in Guilderland, and Jacob & Anthony's American Grille in Saratoga Springs.
New Location Will Be Larger
The new location will have about forty more seats than the original location. The patio both inside and out will allow more seating. One of the main reasons for moving to the new space was having an outdoor area.
The Capital Region's 10 Best Italian Restaurants [RANKED]
When it comes to food, the Capital Region is best known for its long list of great Italian restaurants. From chicken parm to veal to amazing seafood dishes and everything in between, here are the best of the best in the greater Albany area according to GNA listeners.