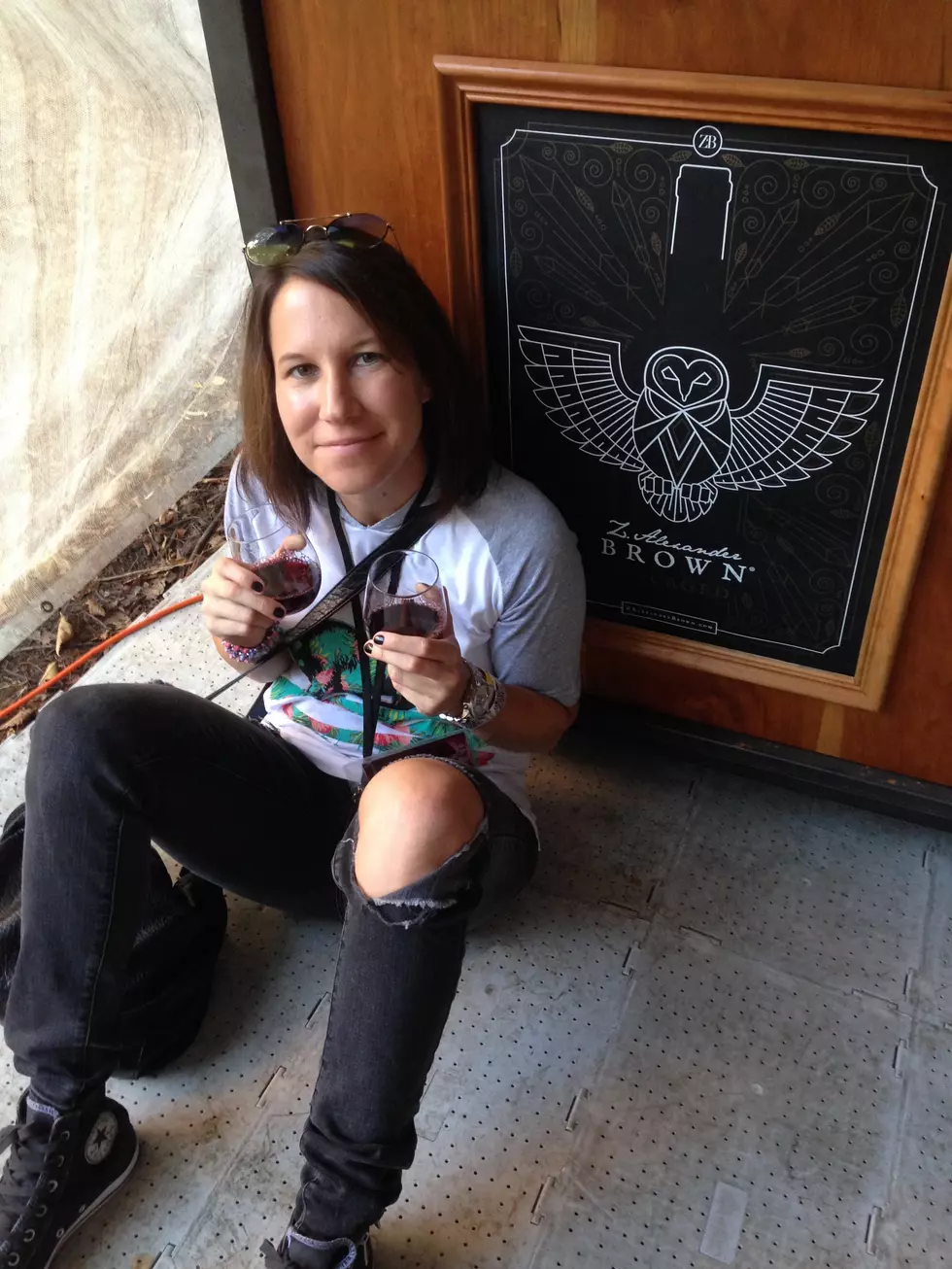 Zac Brown Band Had a Special Exclusive Wine Tasting at SPAC [PICS & VIDEO]
Zac Brown Band wine tasting, courtesy of Marissa
This has been an absolutely incredible summer, filled with so many moments that I'll remember forever. I'm not even sure where to start when it comes to my top-5, let alone my No. 1! This has to come pretty close though.
I'm a fan of all types of music and before working at 'GNA, Zac Brown Bad and Drake White were two artists I had on my iPod in shuffle rotation. They're just some feel good, chill guys to put on any day, any time of the year. It should be no surprise that made this big, final country show at SPAC a big deal to me.
It felt a little surreal to know that the summer has flown on by and being backstage this time at SPAC would be the last for a while. My first 6 months here at GNA has been filled with so many days spent in the media room, surrounded by my new radio family and we'll have to wait another year to be back in this spot again.
There was a red carpet and velvet ropes backstage and it felt like maybe SPAC forgot we deserve the coolest of cool this last go around. Don't worry, I still made it work because when there is a red carpet, you walk it - no questions asked. Just do it.
After the broadcast was wrapped up, in which Matty and I painted the picture of excitement along with having a great chat with Drake White on and off the air, we all headed to an exclusive, private Zac Brown Band wine tasting. It was for the few of us in radio along with some special people that have done so much for our country.
Zacs personal chef, Rusty was the host as we tried the cabernet as well as a blend mix, each paired with an appetizer. It was a beautiful night to be a part of such a cool, once-in-a-lifetime experience and I couldn't have asked for a better group to celebrate it with!
After hanging out for a little while, the doors to the venue were open and people started pouring in, but they had one more surprise for us at the wine tasting and that was: Drake White.
The man has all the energy, soul, power and talent you could ask for and he performed a couple songs straight up acoustic for us, including his new hit, "Living the Dream."
Once the show started we bounced around a bit, with the majority of our time just enjoying the show from the side stage. Drake and Zac put on such a memorable performance, I'm thankful to have been a part of it!
Enjoy some pictures below. For more and video, including Zac Brown Band covering a Nirvana classic visit my Facebook page.