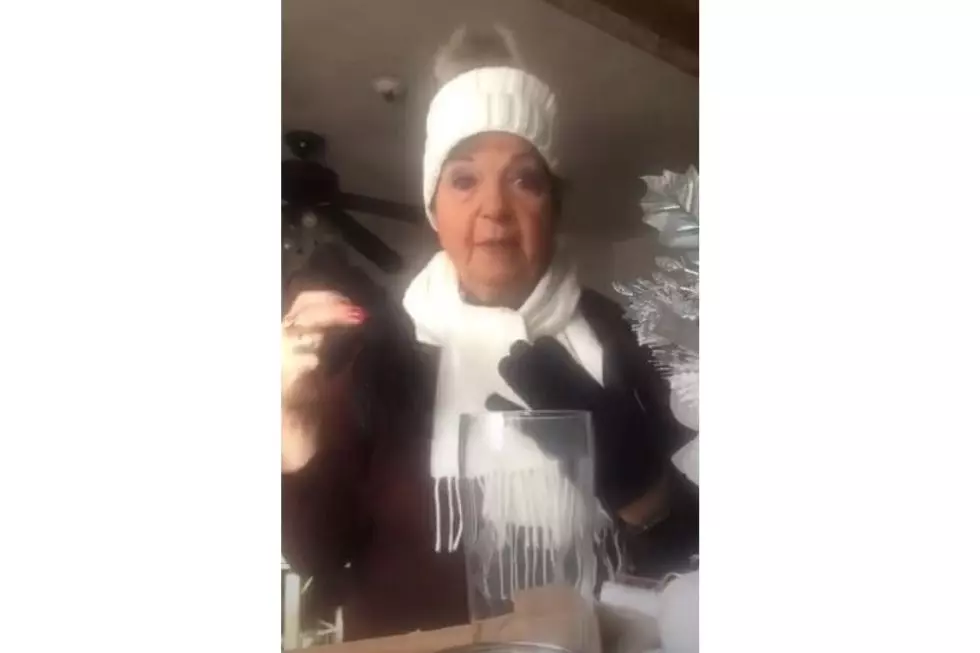 Watch Chrissy's Mom Make a 'Blizzard' Drink [VIDEO]
Chrissy, Townsquare Media
I don't have to tell you that we got a whopper of a snowstorm yesterday and in my mom's true fashion, she made the best of it. Watch her as she teaches you how to make a drink in honor of the nearly thirty inches of snow we got. Check out my mom making a Blizzard. When the pandemic started and mostly throughout the summer months, to avoid going stir-crazy, my mom, Nancy, would dig out her drink recipe book and create a boozy concoction and show you how to make it. It has been quite some time and because of the dumping of snow we got yesterday, my mom decided that she needed to break out her alcohol and show you how to make a Blizzard drink.
Check out my mom all decked out in her fuzzy hat, scarf, and gloves to play the part.
The main alcohol ingredient in the Blizzard drink is bourbon or whiskey and you can use the brand of your choice. Then you add cranberry juice, lime juice, and lemon juice, then you pour it over crushed ice in a glass of your choice.
Hey since 2020 seems to be neverending, at least my mom has a great sense of humor and bartending skills to teach you how you can drink your way through the last couple of weeks.
You can also check out some of the other boozy concoctions that she has made in the past including Yellow Birds, Saratoga Sunrise, and The Gambler.
Enter your number to get our free mobile app
TIPS: Here's how you can prepare for power outages