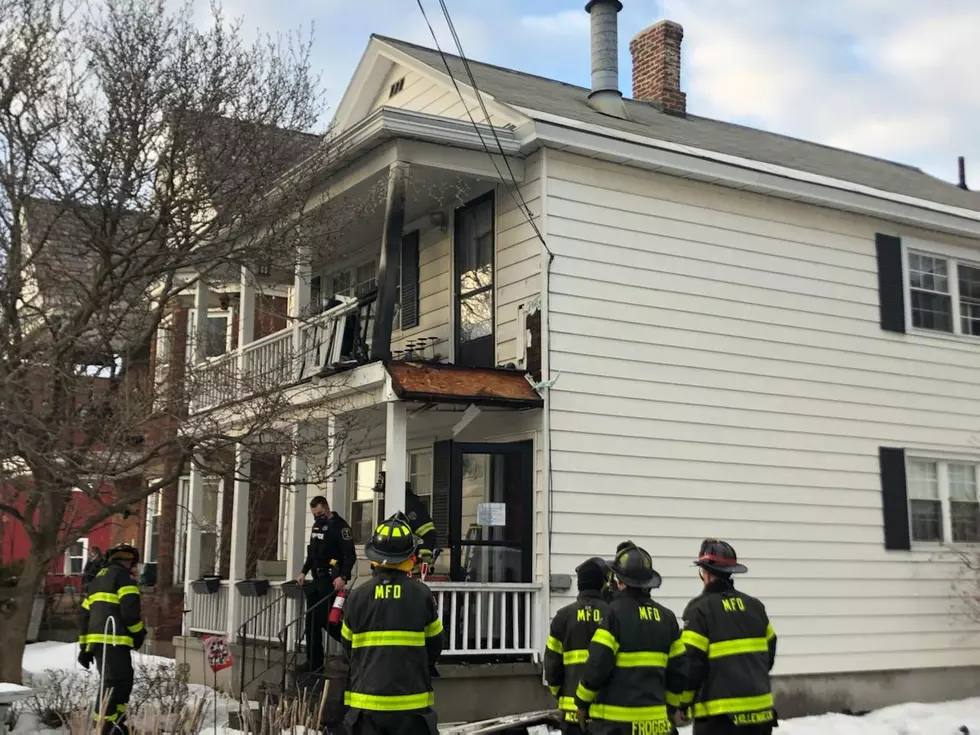 Unknown Good Samaritan Saves Mom's Mechanicville Home From Fire
Chrissy, Townsquare Media
Over the weekend my mom had a fire at her house. She wasn't even aware that her porch was on fire until a couple of good samaritans rushed in to help. They all played a part in getting her and my sister out safely and ultimately saving her house. There was one selfless good samaritan in particular that we are trying to find so that we may properly express our heartfelt gratitude to him.  Without hesitation, he fearlessly ran up the stairs to my mom's house and started pouring water onto the flames in an attempt to extinguish the fire until the firefighters arrived.
My mom was home with my sister Michele at the time the fire broke out, just sitting in her living room watching television. My mom's phone rang and a neighbor was on the phone frantically telling her to get out of the house because her porch was on fire. My mom and sister were completely unaware of the fire that had broken out just a few feet away.
My sister jumped up to see how bad the porch fire was and immediately saw a wall of flames from the bottom to the top corner of the porch. She also knew that my mom's small gas grill was under that wall of flames with two small propane tanks next to it. Acting fast, she told my mom to get out of the house and began filling anything she could find with water to douse the flames.  The woman downstairs jumped in to help.  At that moment the unidentified good samaritan came running up the stairs and also grabbed some of the water containers, trying his best to contain or at least lower the flames so they wouldn't ignite the propane canisters nearby. He then told my sister and my mom's neighbor to get out of the house, that he would take it from there.
They promptly fled the house as instructed by the stranger and waited for the firefighters and police to arrive. The firefighters arrived within a short time to take over and they were able to quickly extinguish the flames on the porch. We were so fortunate that no one was hurt and everyone got out safely. If these good samaritans hadn't doused the flames with water right away, it is unknown what kind of damage could have been done.  The rest of my mom's house was fortunately unharmed.  Only her porch suffered damage.
Once the firefighters arrived on the scene, the mysterious good samaritan was nowhere to be found. He let the firefighters take over and just left. We would really like to find him to personally thank him for not only his bravery but his unselfish acts of getting my mom and sister out safely and helping to save her home. If you might possibly know who this man is, please let him know that we wish to properly thank him for being such a wonderful person.
It is so scary when any type of tragedy strikes your own family. This incident could have been so much worse if it wasn't for the quick action of some very caring people of Mechanicville.
Also special thanks to the Mechanicville Police and Volunteer Fire Department.
LOOK: Here are the best small towns to live in across America