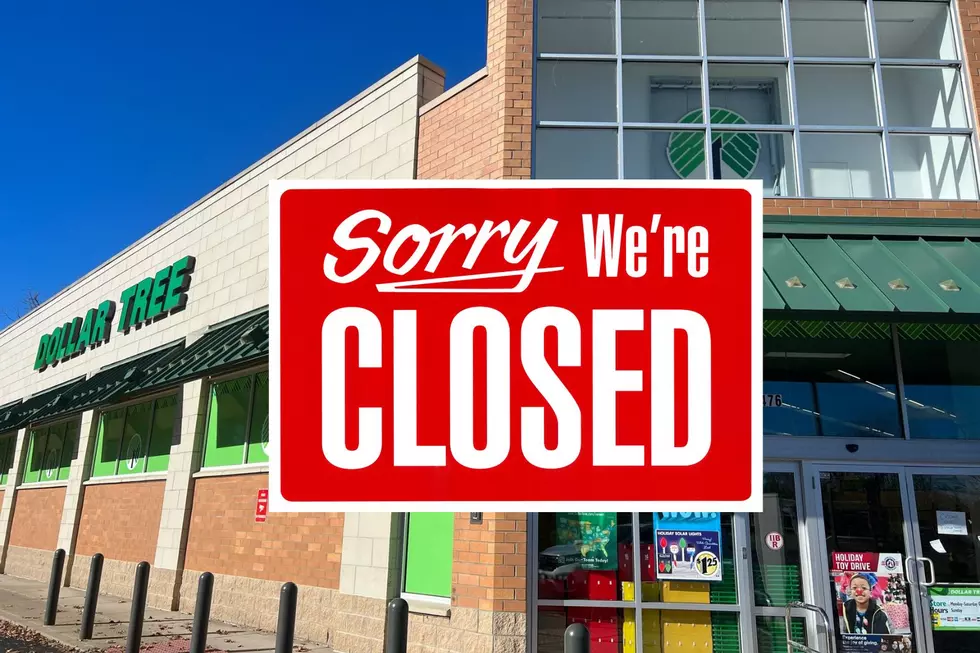 UPDATE: Here's Why Capital Region Dollar Tree Store Suddenly Closed
Chrissy Canva
We love shopping at the Dollar Tree stores throughout the Capital Region. There are several locations but in my wife's travels this morning (Monday, November, 14th), the Dollar Tree that she shops frequently was suddenly closed.
There Was A Handwritten Sign on the Front Door
When she pulled into the parking lot she noticed there weren't many cars in the lot nor were there any shoppers going in or out. Upon further investigation, she saw a handwritten sign on the front doors that said: "closed until further notice." You can also see from the picture that UPS drivers tried to deliver packages to this location.
We Found Out Why This Location is Temporarily Closed
According to a post on our Facebook page, the Regional Director for Dollar Tree, Tim Whitcomb said:
Hi all! I am the Regional Director for Dollar Tree. This location is closed due to no operational restrooms. It will remain closed until it is fixed (hoping to reopen very soon). If our stores experience restroom issues, heat issues, or air conditioning issues we have to close until it is fixed. The Lansingburgh location was closed for several weeks due to no air conditioning this summer. No Dollar Tree stores are closing permanently. Although we strive to never reduce hours or close temporarily, maintenance issues do happen and we are forced to close until resolved. I do apologize for the inconvenience and we will reopen just as soon as the restrooms are operational.
Which Capital Region Dollar Tree Store is It?
This Dollar Tree Store is located on Route 9 in Halfmoon/Clifton Park. It was once a Rite-Aid Pharmacy and Store. It is one of the larger Dollar Tree Stores in the Capital Region. We always went there for balloons, inexpensive cards, and other goodies. We are hoping that this is just temporary. My wife also noticed many other customers coming into the parking lot and was disappointed to read the sign.
Where Are The Other Dollar Tree Store Locations?
There are twenty Dollar Tree Stores in the Capital Region including this one that has closed suddenly on Route 9 in Halfmoon/Clifton Park. They have locations in Troy, Delmar, Glenville, Menands, and Latham, and a few locations in Clifton Park and Albany. To find another location if the Halfmoon/Clifton Park location was your store, click HERE.
10 Lost Stores Upstate New Yorkers Miss the Most at Xmas Time