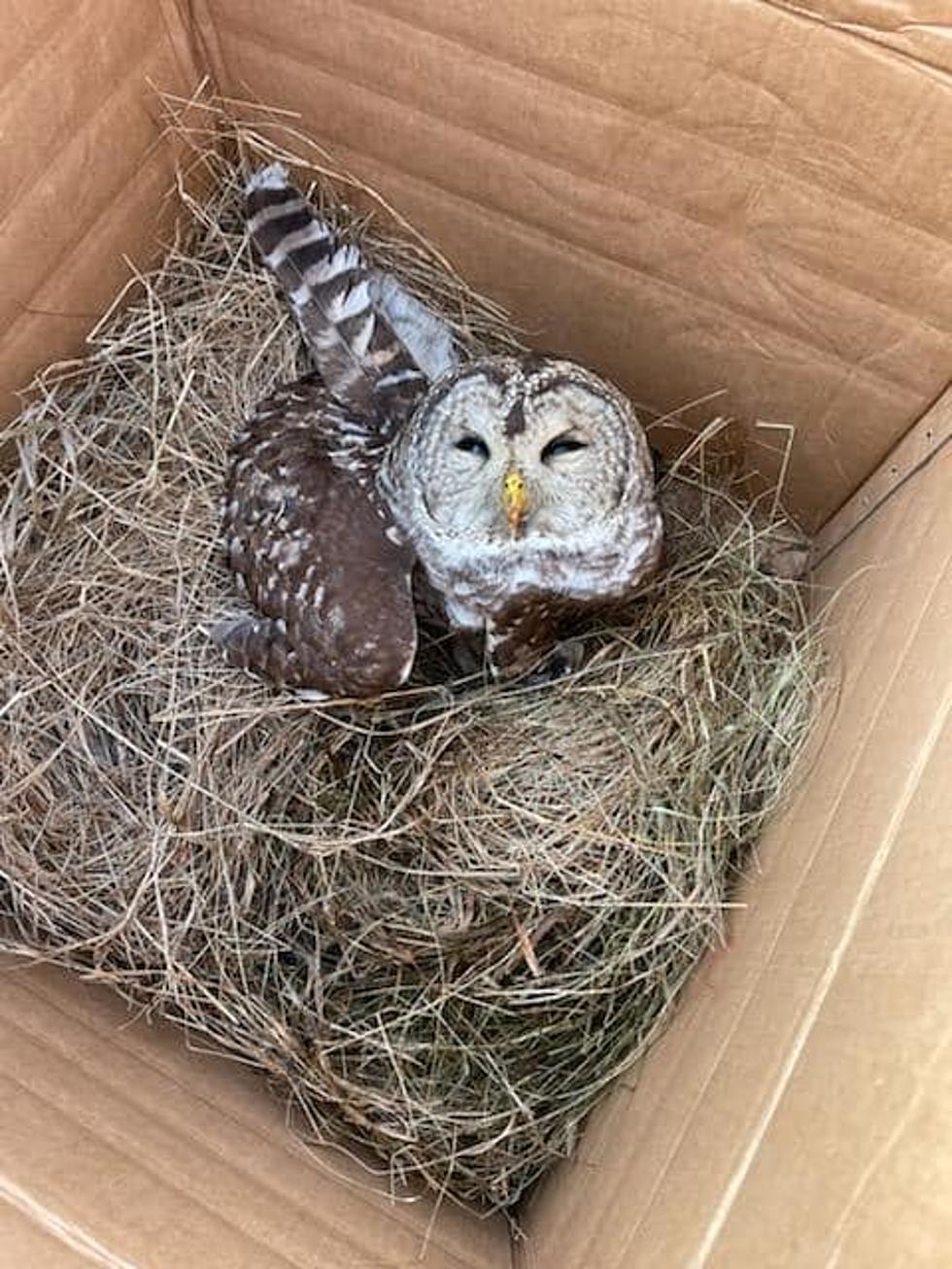 They Gave a Hoot: Montgomery County Sheriffs Save Owl Struck by Car
Photo: Montgomery County Sheriff's Office Facebook
It's safe to say the Montgomery County Sheriffs really do "give a hoot" when it comes to the people -  and the critters - they were sworn in to protect and serve.  It was the quick actions of two local deputies that gave this badly injured barred owl a wing and a prayer to survive.
A barred owl believed to have been struck by a car on Monday morning surely wouldn't have survived for very long had it not been reported by a passerby who saw her on the side of Route 5S in Fultonville, and the quick work of the Montgomery County Sheriff's Office.
News 10 ABC reported that the owl was injured "yards away from the entrance to the Montgomery County Sheriff's Office."  As soon as the injured animal was called in, Sgt. Thomas Flickinger and his colleague Deputy Collins helped rescue the bird and most likely saved her life.
The little owl was brought to Sarah's Birds of Prey in St. Johnsonville, a non-profit wildlife rescue that provides care for injured or orphaned wildlife.  Sarah Austin told News 10 ABC, "If this animal survives they definitely saved its life 100%. I can say that with absolute certainty."
In the incident, the barred owl suffered a wing fracture and head trauma and Austin provided an update on the MCSO Facebook page writing,  "She has been treated for shock, pain/inflammation, the wing has been stabilized and they currently resting comfortably. The next 72 hours are going to be the most critical."
LOOK: 30 fascinating facts about sleep in the animal kingdom