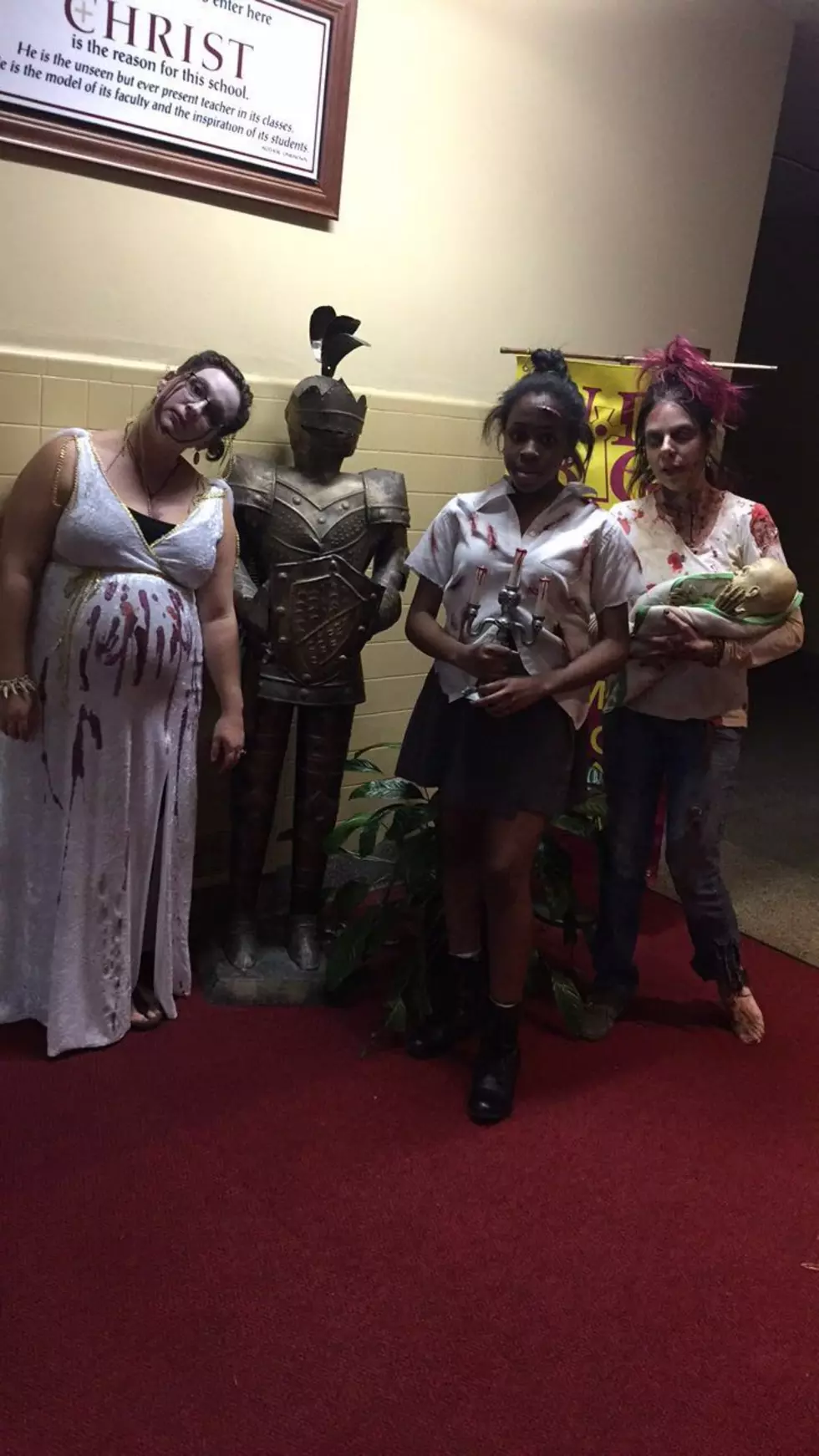 The Haunted House at Notre Dame Bishop Gibbons Was a Big Success
Photo: Bethany
On my tour through all of the 11 schools participating in our High School Hunger Games, my latest stop was 2 time chapions, Norte Dame Bishop Gibbons!  The 'GNA crew and I got to play some music for their Haunted House and it was spooky and scary and fun and awesome!
This weekend was a big one for the school as their football field house was set on fire on Thursday night, just two days before their very first championship football game ever!
Through the support of the Capital Region they were able to play with donated equipment!  And, although they didn't win, not letting the fire get them down, was victory enough!
And, let me tell you, the spirits are high at the school!  Everyone was in a spooky mood and ready to party Saturday night!
Marissa came with me to the event on Saturday and we were able to see the pile of food the students have already acquired!  They're doing great!  We'll see if it's enough to secure a 3rd victory!