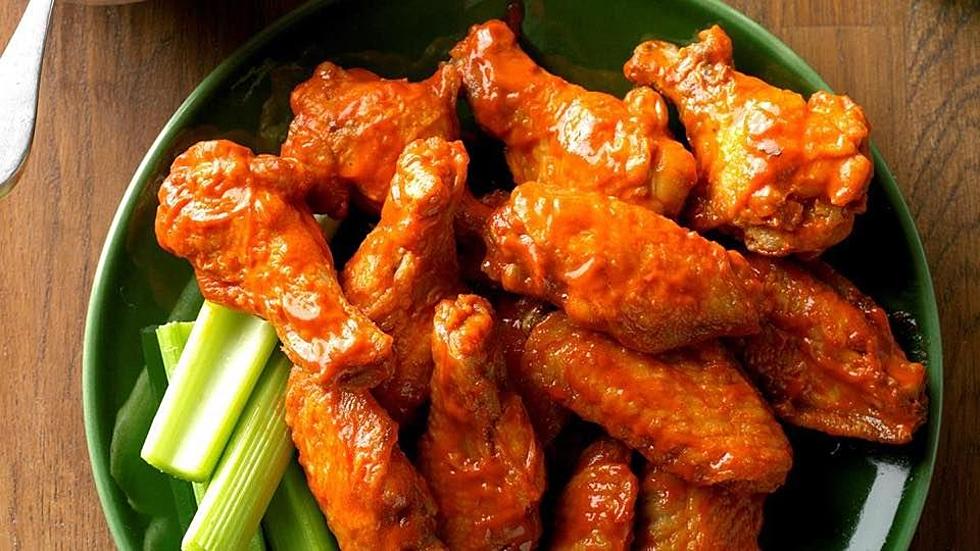 Popular Restaurant Chain To Open New Capital Region 'To Go' Location
facebook/nypizzeria
It has been a big week for new restaurant announcements in the Capital Region!
And chicken has been the common thread between them all.
First, we heard this week we got word that Dave's Hot Chicken is getting ready to open a second Capital Region location. Then we got the news that a new Chicken and Burger chain out of New York City is also putting plans in place to open a local eatery.
I guess when it comes to chicken, it rains it pours because now a national chain known for its chicken wings is getting ready to open a to-go-only location in the Capital Region.
Buffalo Wild Wings, the popular restaurant and sports bar which already operates its full grill and bar model in Clifton Park, is getting ready to launch a new 'to-go' only location here in the Capital Region.
News 10 is reporting Buffalo Wild WIngs GO will celebrate its Grand Opening at Crosstown Plaza on Watt Street in Schenectady on Friday, January 13th. News 10 says the "...location will feature a walk-up counter...and limited
seating. The menu includes traditional and boneless wings, chicken tenders, chicken
sandwiches, burgers, sides, and all 26 Buffalo Wild Wings sauces and dry rubs."
To add to the grand opening celebration News 10 says from Noon to 2 pm and 5 pm to 8 pm on the 13th all customers will get 6 free boneless wings, and you don't have to buy anything to get the freebie!
I guess we could call it the Capital Region chicken trifecta this week, with some burgers thrown in for good measure. There will certainly be plenty of new restaurant options to try out locally in 2023!
The Capital Regions Best Chicken Wings [RANKED]
It's fall and football season, which makes it the perfect time to reveal who serves the best chicken wings in the area, voted by GNA listeners.
The Capital Region's Best Fried Chicken Joints [RANKED]
It feels like the chicken sandwich wars have really upped the conversation of who serves up the best fried chicken in general. So here are the top 5 spots in the Capital Region, according to your votes!
25 Scrumptious, Bucket List Capital Region Burgers
If you are looking for the best of the best when it comes to burgers & cheeseburgers in the Capital Region, these your must-visit burger joints.