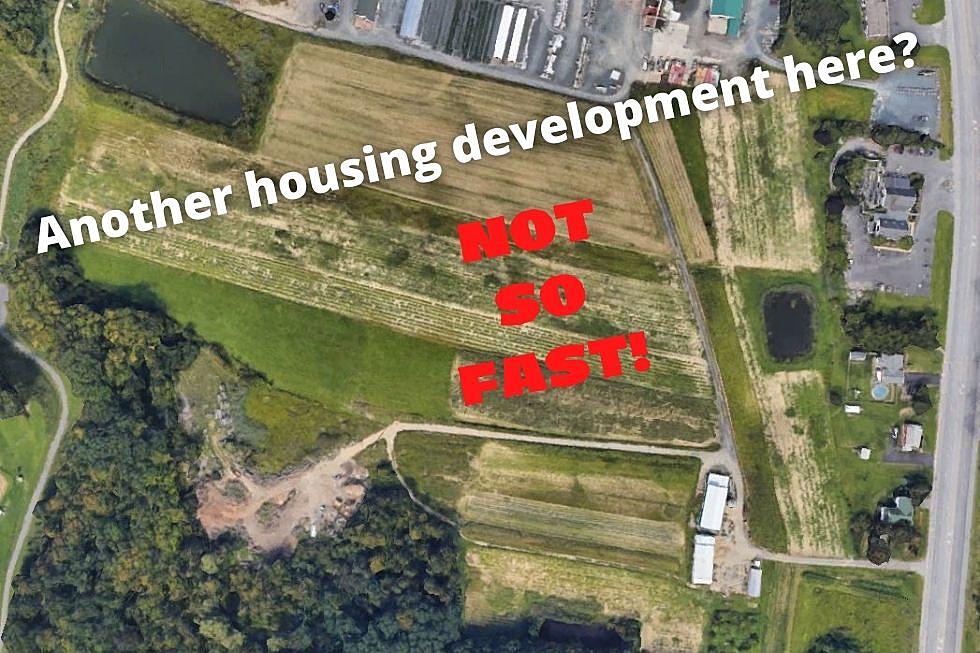 New Houses Replacing Farm Along Route 9 in Cohoes? Lawsuit Says Not so Fast!
Google Earth
There are thirty-seven acres that are slated to be sold in a prime area along Route 9/Loudon Road in Cohoes. It's a peculiar area because even though Oreshan Farm has been there for years, housing developments around it have been booming. There are plans to build more housing at that farm, but a lawsuit says, "not so fast".
Who is Challenging the Sale of Oreshan Farm?
The property owners next door to Oreshan Farm are Troy's Landscaping Supply Co. and they are challenging the sale in court. The complaint was filed by 1266 New Loudon Road Association LLC in State Supreme Court on February 24th. It was against the owners of the farm, David and Andrea Oreshan.
Why Are They Trying to Stop the Sale?
According to the complaint, Troy Miller used to own Troy's Landscaping Co. and claims that he was granted a deed with the first right of refusal back in 2001 to purchase the farm. The complaint also states that the deed "expressly states the rights being transferred to Troy Miller and his heirs assign forever" according to the Albany Business Review. They just want the chance to counter the offer and ask the court to prevent the Oreshans from selling to the third party. They want to order them to sell the land under their first right of refusal.
Why Are the Oreshans Selling Their Farm?
David Oreshan and his wife Andrea want to retire and they don't have any kids to take over the farm or inherit it. David's grandfather, Alex, and dad, Edward also farmed the land. Last year when asked about selling the farm, he didn't want to see more homes built. The farm is just a couple of parcels over from the $60 million Shelter Cove apartments and homes.
Rexford Llenroc Mansion Boasts 24K Gold Ceilings & Sailboat-Shaped Indoor Pool
In 1992 it is believed this mansion in Rexford cost over $32 million to build. Original owner, Albert Lawrence built it to be modeled after Cornell University's campus center. He was an alumnus of the college and Llenroc is actually Cornell spelled backward. Fast forward after three previous owners and scandals, this outdated mansion has sold for just $1.9 million. This mansion may be outdated but it is grandiose and over the top. It has a 5-floor glass elevator, 24K gold gilded ceilings, Scandanavian marble floors, along with a sailboat-shaped indoor pool. It also has a mermaid bar with see-through views of the pool and fountains. It sits on 12 acres along the Mohawk River.
See Inside the Baldwin's Recently Purchased Stunning Antique Farmhouse in VT