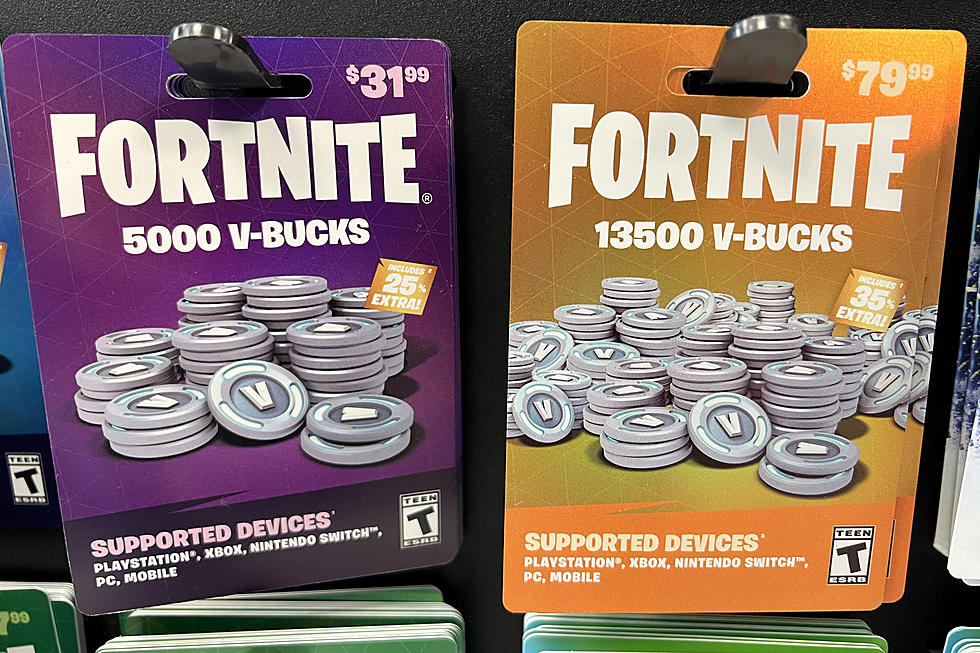 Kids Play Fortnite? NY Parents May Be Getting an Epic Refund
Getty Images
Are your kids Fortnite obsessed and have been for years? Well, you may be getting an Epic refund.
Fortnite gamers and parents may see a refund as part of a settlement with the Federal Trade Commission to the tune of two hundred forty-five million dollars. It is involving Fortnite's in-game purchases.
Why is Epic Games Paying a $245 Million Settlement to the FTC?
According to the Federal Trade Commission, Epic Games is accused of charging parents and gamers of all ages for unwanted items within the Fortnite game. It also is accused of locking the accounts of the gamers or parents that disputed charges with the credit card companies.
Who Is Eligible For a Refund?
If kids made unauthorized credit card purchases in the Epic Games Store between January 2017 and November 2018, parents are eligible for a refund.
If gamers were charged in-game currency (V-Bucks) for unwanted accessories like cosmetics, llamas, or battle passes between January 2017 and September 2022.
If Fortnite players had their accounts locked between January 2017 and September 2022 after reporting a dispute to their credit card companies.
How Do You Get The Refund?
If you fall into the criteria above and think that you are eligible for a payment, you don't need to do anything just yet. The Federal Trade Commission will post updates when they are more information about the refund program. There will also be email notices sent to those who paid for in-game purchases.
To get updates, click HERE.
To sign up for email updates about this refund click HERE.
*Remember the Federal Trade Commission will never ask you to pay to file a claim or get a refund.*
Abandoned Hoffman's Playland! Once Beloved Place Now Heartwrenching View
WARNING: Under no circumstances should you enter this property. By doing so you risk bodily harm and/or prosecution for trespassing on private property.
Hoffman's Playland was an amusement park in Latham from 1952 until 2014. Even though many of the rides were relocated to Huck Finn's Playland in Albany, Hoffman's holds a soft spot in many Capital Region families' hearts. Take a look at abandoned Hoffman's Playland.