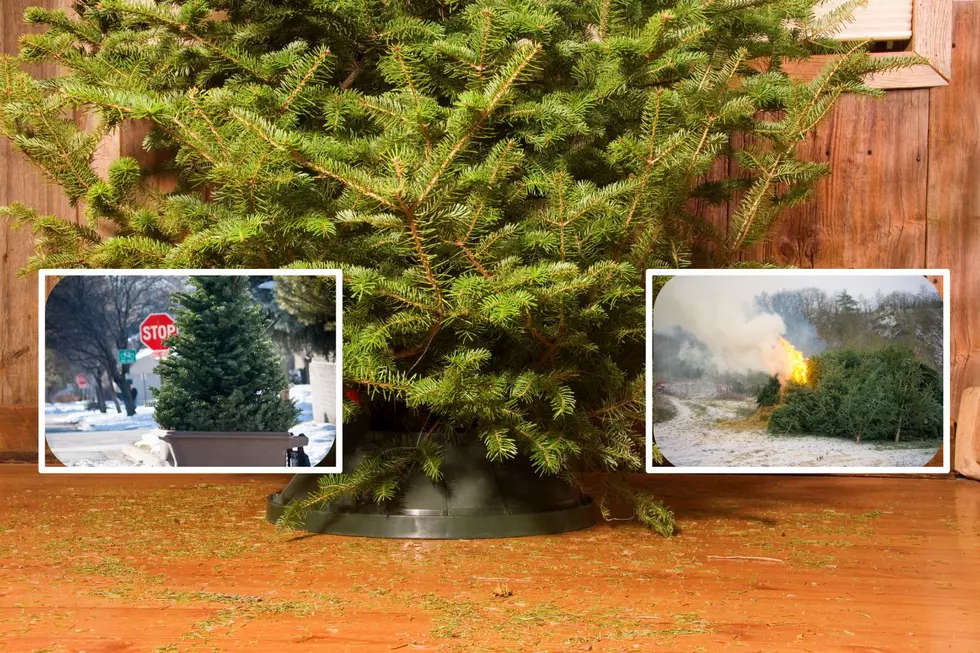 Here Are Some Ways to Recycle Your Xmas Tree in NY
Canva
It's that time of year when we take down the decorations and the Christmas tree. If you had a real tree up this year, here are several ways you can recycle your tree and go green this season.
What Are the Recommendations?
According to the New York State Department of Environmental Conservation, there are several ways you can recycle that Christmas tree this year without having it end up in a landfill. A lot of ways you can recycle have to do with helping the environment.
Does Your City or Town Offer Pick-Up?
Many local municipalities offer free tree pick-up or a recycling program that turns your tree into compost and mulch. You must remove all ornaments and lights. The local public works department in your town should have info.
Make a Bird Habitat
Birds love brush piles and if you have the room you could make a habitat out of your old Christmas tree. It provides shelter during the winter and it allows you to bird watch all season long.
Donate to Local Farm
Christmas trees are welcome to a lot of local farms. Goats love to munch on old trees and get Vitamin C out of the needles. Ask a local farm if they need them.
Fresh Mulch
A Christmas tree is perfect because it is biodegradable. You can have the branches removed, chipped, and used as mulch in your own garden.
Help With Soil Erosion
There are some towns that use Christmas trees to make soil erosion barriers. These are important for lake and river shoreline stabilization.
Paths For Hiking Trails
Many counties throughout the Capital Region use mulch and chips from shredded trees as a way to make a natural path for hikers in various locations. This is a fresh and environmentally friendly material.
LOOK! Built in 1940s 30 Acre Lake George Resort and Private Island Sells for $10.7 Mil
The Canoe Island Lodge was built in the 1940s and the home is the original lodge. The 30-acre resort sold for $8 mil. There are impressive log accents and hand-sewn beams throughout. The main lodge is being sold completely furnished. The great room boasts a custom stone fireplace and a huge banquet/dining room along with a full bar with lake views. There are 6 bedrooms, 4 full baths, and 4 half baths. The Tyrolian Room downstairs is a seasonal room with a beautiful stone fireplace and a huge dance floor. There are multiple cottages that can be rented out. The beachfront sits on the shores of Lake George with beach chairs and a rooftop deck for entertaining. The island that is part of the property sold for an additional $2.7 mil. Both were sold to the same owner.