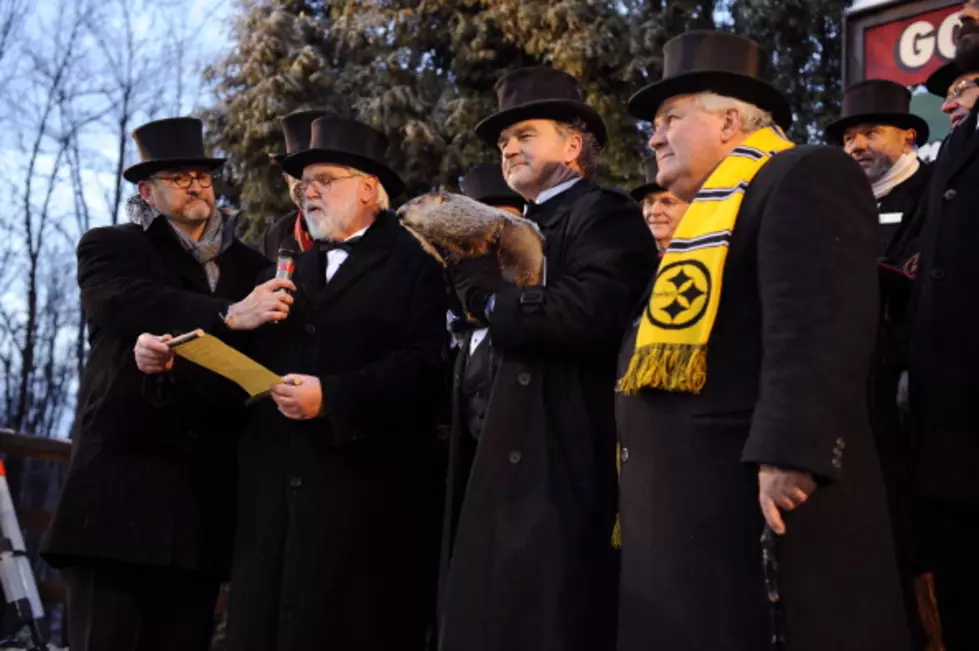 Groundhog Day Could Mean A Vacation
Jeff Swensen/Getty Images
Hooray! It's almost Groundhog Day and I want to celebrate, perhaps do a vacation.
Thursday, February 2 is that one day when the little critter that has been named Punxsutawney Phil, helps us determine if we'll have six more weeks of winter if he sees his shadow, or a somewhat early spring if he doesn't. (So far, I don't consider it a real winter with the weather that we've been having.)
Now I know that most of us think that Groundhog Day is a little ridiculous, but it's kind of nice to take a break and write about something that's fun in nature instead of so many bad things that happen in the world. So to all, have a happy Groundhog Day.