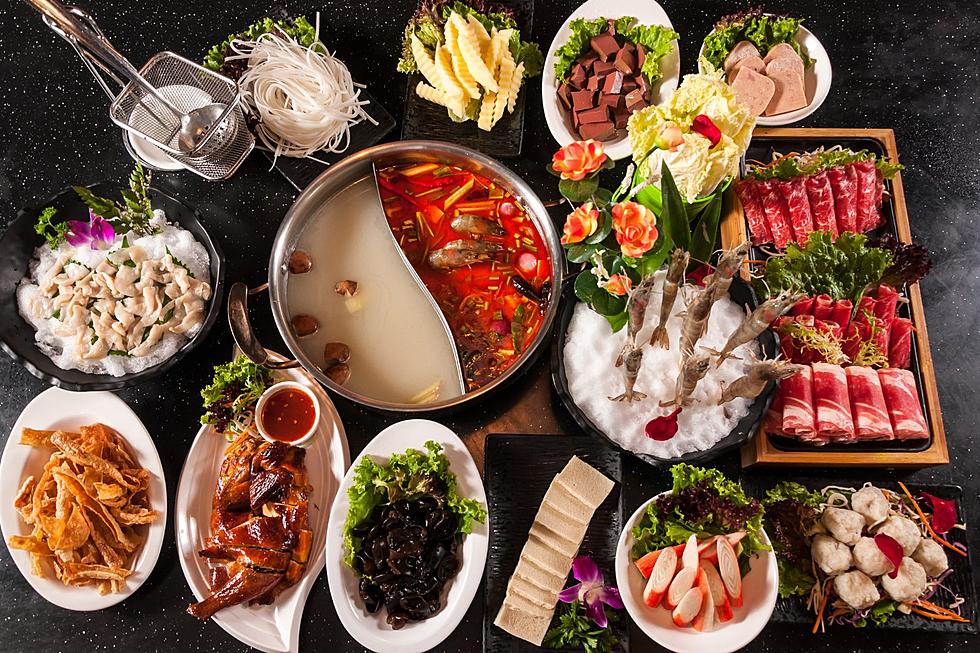 'Explosive' New Asian BBQ Hot Pot Restaurant to Open in Upstate NY
Canva
There is a new and unique asian restaurant opening soon in Schenectady County. This will be the sixth Capital Region restaurant for owner Briana Lin.
What Are The Other Restaurants Briana Lin Owns in the Capital Region?
Her other restaurants are Yang's Asian Bistro in Latham, Kobe Hibachi Japanese Cuisine in Latham, T-Swirl Japanese Crepe in Latham, Azuma Sushi Bistro in Malta, and Sawa Sushi Bistro in Glenmont.
What is The Unique Restaurant Opening Soon?
The new restaurant called Volcano Asian BBQ and Hot Pot will be the first of its kind in the area. It will offer Asian barbecue and hot pot at the same table.
Every seat will have its own hot pot burner and each table will have a barbecue grill. Customers will be able to cook their own barbecue and the other offerings in the hot pot.
The hot pot contains a simmering flavored broth that is kept hot throughout the meal. There are vegetables, noodles, meats, and other items that can be cooked in the broth.
Where Will Volcano Asian BBQ and Hot Pot Be Located?
The new restaurant will be located at 2309 Nott Street East. It is in ShopRite Square in Niskayuna. It's taking over the former Smashburger and Thai Thai Bistro according to the Albany Business Review.
Volcano Asian BBQ and Hot Pot will be dine-in only and will seat one hundred fifty customers. The hope is to open this unique restaurant in June.
The Capital Region's 30 Best Outdoor Restaurants
When it comes to having an outdoor cocktail or meal in the 518, these are the best of the best to enjoy the great outdoors this spring and summer.