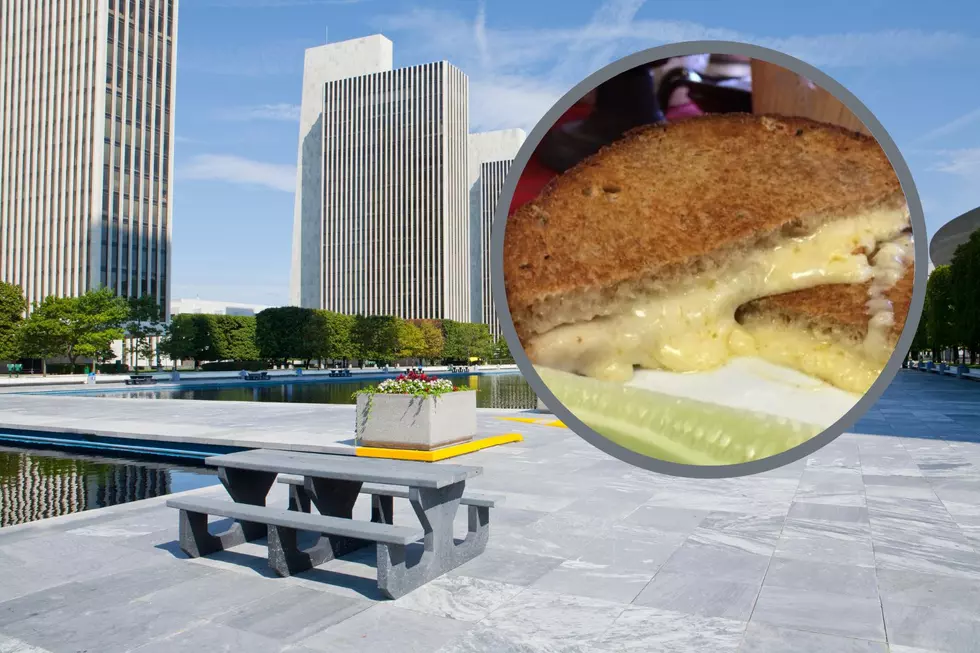 Mouth Watering Upstate Grilled Cheese Sandwich Named Best In NY!
Canva/The Cheese Traveler Facebook
According to one foodie website, the most perfect New York state grilled cheese lives right here in the Capital Region.
One of the most underrated and maybe underappreciated comfort foods is a perfect grilled cheese sandwich. Perfectly grilled bread, with that gooey cheese, and maybe some bacon or tomato was thrown in - does it get any better? Ok, maybe a little tomato soup to dip that sandwich in can enhance the experience - but the perfect grilled cheese is a down-home tasty treat that deserves way more love than it gets.
The Best Grilled Cheese In New York State? It's Right Here In Albany
Usually, when food experts and websites are naming the best of any food category, the honor's typically go-to spots in New York City. Whether they deserve it or not, they tend to be a little more well-known just based on big-city exposure. That is why it is even cooler that a local Albany restaurant is getting recognized for noteworthy grilled cheese greatness! To ooze on through, it's got to be great!
LoveFood, a popular foodie website that seeks out the best of the best for so many culinary specialties has found the best-grilled cheese in the state of New York, and it is in the state's Capital city. It is only fitting the winner is a cheese, meat, and specialty food shop. Cheese is their game, and they deliver a grilled cheese that LoveFood calls "...a glorious gooey blend of Cheddar from Shelburne Farms in Vermont and Havarti from Edelweiss, Wisconsin. The bread, sliced from a freshly baked sandwich loaf, is pretty delicious too, and diners can add extras including bacon and 'nduja."
We are talking about The Cheese Traveler located at 540 Delaware Avenue in Albany. When it comes to great grilled cheese, they deliver the goods. They start with great local beard from Our Dairy Bread in Chatham to create grilled cheese perfection. You can go traditional or even mix it up a bit with creative sandwich options on their menu like a smoked duck breast grilled cheese!
Me, I'd go old school with that classic grilled cheese and tomato soup pictured above with an ice cold glass of milk! And maybe throw in a side of the Cheese Traveler's mac and cheese = pictured below!
The Capital Region's Best Pizza Joints [RANKED]
Whether it is an 8 cut or a slice on the go, New York and the Capital Region are known for having a multitude of great pizza joints. Here are the 5 best in greater Albany according to GNA Listeners.
Gallery Credit: Matty Jeff
The Capital Region's 10 Best Hot Dogs [RANKED]
It is a food that seems so simple to make, but yet, the best of the best just cannot be recreated. When it comes hot dogs, buns, and the best combinations of toppings, these are the tops in greater Albany.
Gallery Credit: Matty Jeff