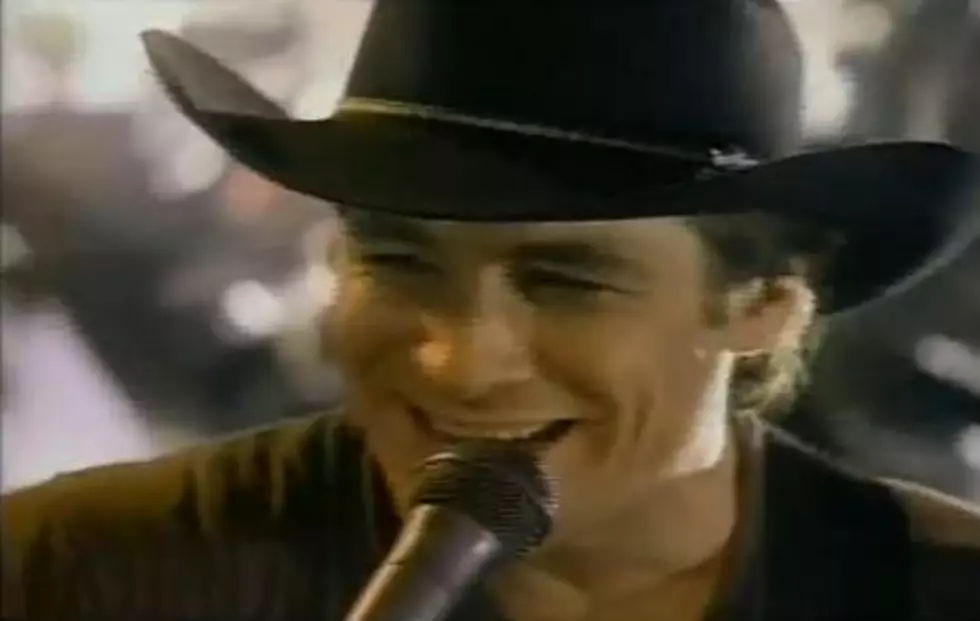 Clint Black's Killin' Time — Flashback Friday [VIDEO]
You Tube
It's Friday!! So that means time to head into the way back machine and pull out another great country song and video from the past. This week back in 1989, Clint Black hit the top of the charts with the tune "Killin' Time".
From the album of the same name, "Killin' Time" was the follow up to his debut single "Better Man". It was part of a string of 4 straight #1 hits for Clint. Not bad for a debut album! Billboard's Year end Hot Country Singles chart had the song at #2 on it's list, right behind "Better Man". With the success, Clint would go on to win the CMA's Horizon Award.
It's been awhile since we've heard any new music from Clint. His last full studio album was 2005's "Drinkin' Songs And Other Logic" and he released on EP in 2008 called "The Long Cool EP" both on his own Equity Label. Unfortunately he label folded due to financial issues.
Clint has been doing some acting in the meantime starring in the straight to DVD releases "Flicka 2" and "Flicka: Country Pride". He also made recent TV appearances this past summer on Lifetime's "Coming Home" and PBS' "History Detectives".