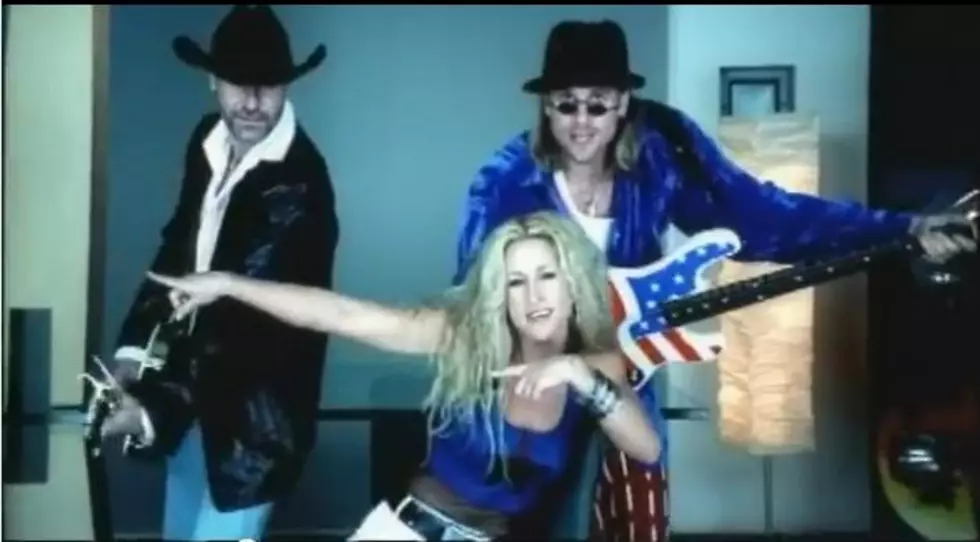 Trick Pony's On A Night Like This — Flashback Friday [VIDEO]
You Tube
Keith Burns was one of the founding members of the trio known as Trick Pony and today he celebrates his 49th birthday. How bout we celebrate by breaking out a Trick Pony hit for Flashback Friday? This week we go back to 2001 for the top 5 hit "On A Night Like This".
From Trick Pony's self titled debut album, "On A Night Like This" was the trio's second single following "Pour Me" and would be their biggest hit peaking at #4 on the Billboard country charts. They would unfortunately never make a top 10 appearance on the charts again and after two more albums and a new record label later vocalist Heidi Newfield would leave the trio for a solo career. Burns and bassist Ira Dean would press on with a new vocalist Aubrey Collins but she would also leave the group after a few short months with the band. The group would completely disband shortly after.
These days Newfield continues with her solo career having some success with the song "Johnny and June" a few years ago. Burns started a duo with singer-songwriter Michelle Poe called Burns & Poe and Ira Dean has started a solo career of his own and is a successful songwriter writing tunes for Newfield,  Joe Nichols, Jake Owen,Gary Allan and Montgomery Gentry.