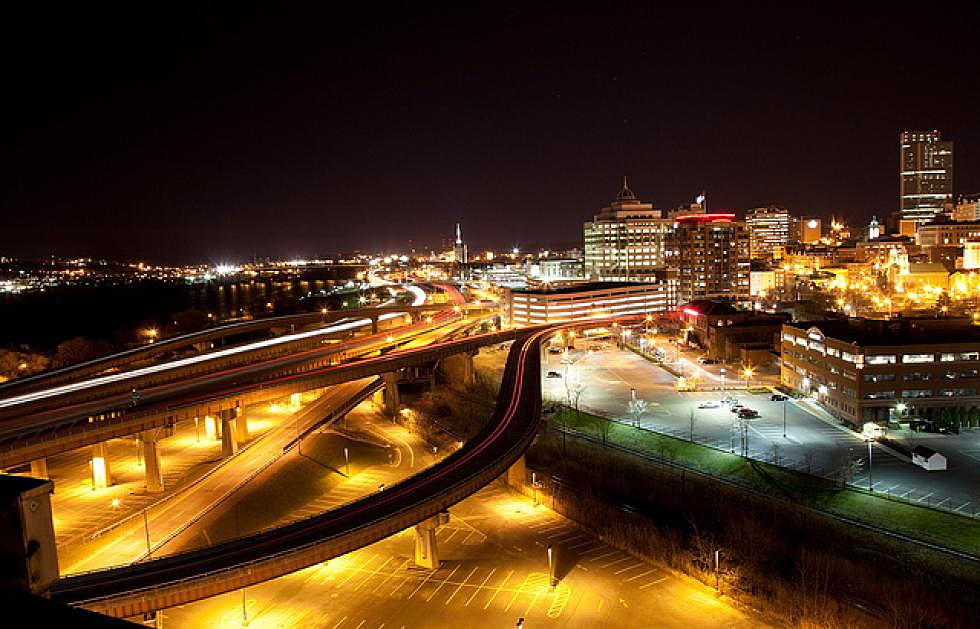 Albany Skyway Plan Launches This Month [PIC]
Flickr: Sébastien Barré
An unused highway ramp and an eyesore near Albany are finally going to be used as a walkway and bike path to downtown Albany. Construction will begin this month on the seldom-used ramp and be finished by the end of the year. This is part of the revitalization of the downtown Albany area to create an easier way for pedestrians and bicyclists to access the city.
According to News 10 ABC, the project will cost thirteen million dollars and act as an elevated park that will go over Interstate 787 in downtown Albany. The Albany Skyway will connect downtown with the Hudson River. The 787 northbound exit ramp extends from Quay Street along the Hudson River to Clinton Avenue near Quackenbush Square.
Now that there are bicycle paths throughout the Capital Region that extend up through the North Country, it will be nice to be able to bike straight through to downtown Albany with easier and safer access. This way, pedestrians and cyclists can cross 787 safely to get to Corning Riverfront Park.
The Albany Skyway will also extend to be closer to the Arbor Hill, Sheridan Hollow, Clinton Square neighborhoods, and the Warehouse District. This will give residents easier access to downtown Albany as well. Construction for the Albany Skyway will begin at the end of this month and they plan to finish by the end of this year. The total cost of the project is thirteen million dollars.
The plans look as if there will finally be a safe walkway along the Hudson River for families and pedestrians to be able to stroll all the way to downtown Albany.
"Towns