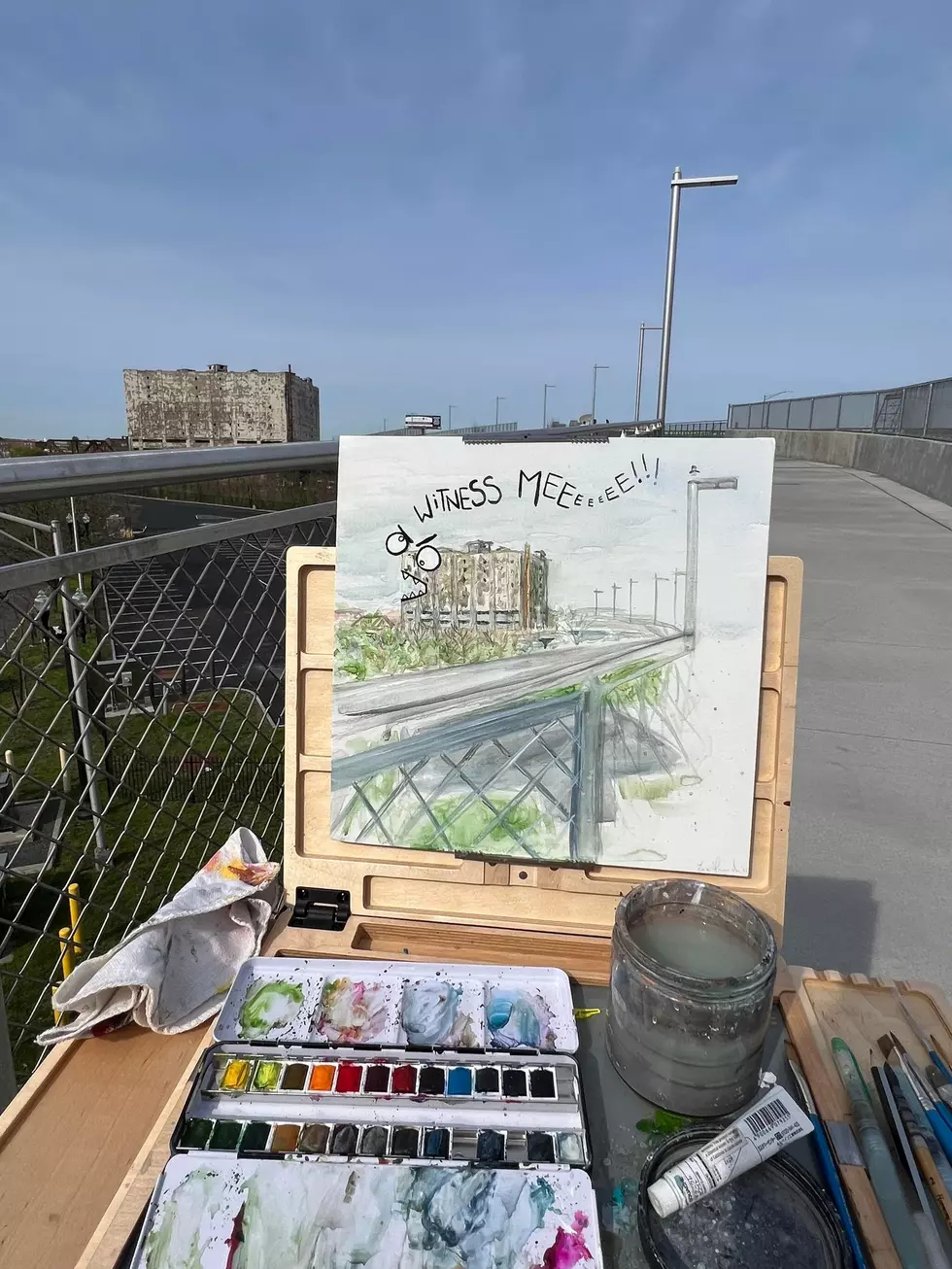 Artist Captures the Most Incredible View from Albany's New Skyway
Courtesy of Lexi Hannah/lexihannah.art on Instagram
People from around the Capital Region have been checking out the new Albany Skyway since it officially opened to pedestrian traffic on April 29th. Some can't help but to be extraordinarily moved by the scenery one can take in on a leisurely walk or bike ride along the skyway.
The new footbridge offers unique views of the Empire State Plaza and some of Albany's most historic buildings.
Plus a lovely park down by the Hudson river.
But for one local artist, the most breathtaking view isn't of the water or the plaza, it's that haunting concrete structure off I-787 that welcomes everyone to New York's Capital.
So incredible is this view that Albany artist Lexi Hannah set up shop with her watercolors along the Skyway to turn this scene into an incredible piece of artwork.
The building was just so inspiring. ~Lexi Hannah
Her rendering of Albany's biggest eyesore is generating an enormous amount of interest from Albany's Reddit community:
Well, here's the good news... if you're so inclined to get a print for yourself or as a gift for a loved one, you'll want to go see Lexi at Art on Lark on Saturday, June 11th on Lark Street between Madison & State St.
Lexi confirms she will indeed have prints of the above painting available for purchase, but this is almost guaranteed to be the hottest item of the day so get there early.
You can see more of Lexi's work on her Instagram page:  https://www.instagram.com/lexihannah.art/
Very well done, Lexi!
Sneak Peek Inside The Creepy Old Central Warehouse