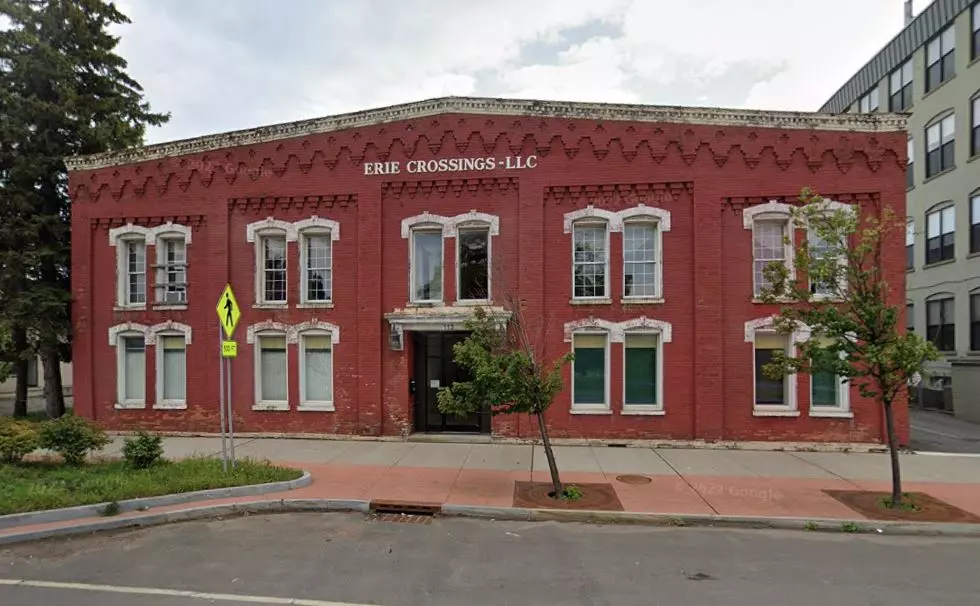 $20 Mil Apartments Will Replace Empty Properties in Downtown Schenectady
google maps
Get ready because there are eyesores and empty properties in Schenectady that are going to be repurposed into a twenty-million dollar mixed-use development.
Where is the Commercial Development Happening?
There is a large section of Erie Boulevard in Schenectady that contains four buildings near the 890 overpass and General Electric. These buildings stand either vacant or near vacant. They will be converted, demolished, or renovated.
Which Buildings Are Part of the Project?
104 Erie Boulevard
This building will be demolished to make room for a five-story, 110-unit apartment complex.
106 Erie Boulevard
This building will be renovated and used as the main entrance for the apartment complex with a lounge, pool, and lobby. It will also contain three residential units.
108 Erie Boulevard
This building will contain thirty-nine residential units according to the Albany Business Review.
112 Erie Boulevard
This building will be converted into fourteen larger apartments.
What Will These Buildings Look Like?
There will be soundproofing materials used to muffle the noise of the 890 overpasses and Erie Boulevard. They estimate the rents will average from seven hundred dollars for a studio apartment up to twenty-four hundred dollars for the larger apartments.
Charlie Attar who is the director of construction and development said,
We believe it is a big enough site, and with the proper amenities and the overall appeal, we could really make this into a complete community.
There used to be commercial properties inside these buildings but an influx of apartments have been built in downtown Schenectady and they feel the multifamily apartment complex is the way to go.
The Capital Region's 10 Best Italian Restaurants [RANKED]
When it comes to food, the Capital Region is best known for its long list of great Italian restaurants. From chicken parm to veal to amazing seafood dishes and everything in between, here are the best of the best in the greater Albany area according to GNA listeners.