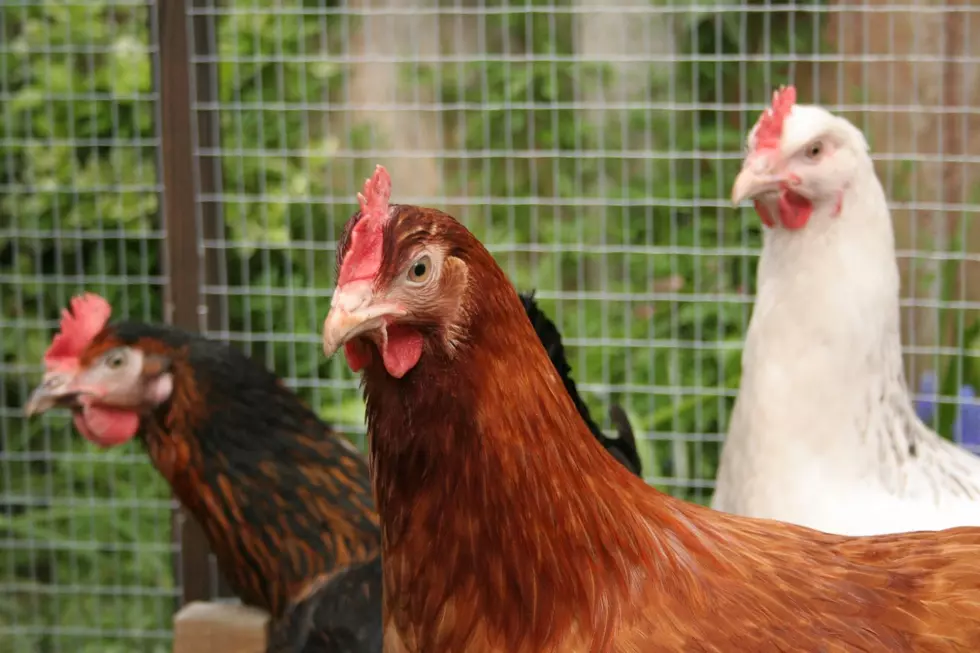 Will Residents Cry 'Fowl' on Allowing Chickens in Rotterdam?
Canva
Tonight (Wednesday, October 12th) is a big night for residents to decide if chickens will be allowed at homes in the Town of Rotterdam. Yes, chickens!
Last Time The Proposed Law Was Bawked At
The Rotterdam Town Board sent a proposed law to make chickens legal to the Planning Commission for a review but it failed by a four to three vote. It read, in part:
The Planning Commission believes this proposed accessory use will impact neighbors and will give rise to issues relating to sanitary conditions, notwithstanding the proposed law's requirement for regular cleaning.
What Does This Proposed Ordinance State?
There will be a public hearing tonight that would allow single-family homes that have at least nine thousand square feet of lot space to allow residents to own six egg-laying hens. Roosters would not be allowed. Currently, chickens are prohibited due to current zoning in the town of Rotterdam according to the Daily Gazette.
What Happens if it Passes?
If it does get approved, the law would be just like the ones in Niskayuna and Guilderland. Residents who would be interested in having chickens would have to obtain a permit from the town of Rotterdam and then renew it every year for a fee. The chicken pens or coops would have to be at least twenty-five feet from a residence. Plus they can not be built on the side or front yard of a property.
The public hearing is tonight (Wednesday, October 12th) at the Rotterdam Town Board meeting at 7 pm. It will be held at the town hall at 1100 Sunrise Boulevard.
Price Reduced! Jaw-Dropping Saratoga Lake Mansion With Waterfall & Wine Cellar
This stunning mansion has been on the market for a while and now the price has been reduced. It was $8.9 million and then $7 million. Now it's $6.47 million. When looking through the pictures of this gorgeous mansion my jaw was on the floor. There is so much attention to detail and elegance throughout this home. It sits on 15 acres with breathtaking views of Saratoga Lake. Check out the outdoor patio complete with a pool house that actually I would be happy calling my home. There is a built-in barbeque and the pool has a beautiful stone waterfall!