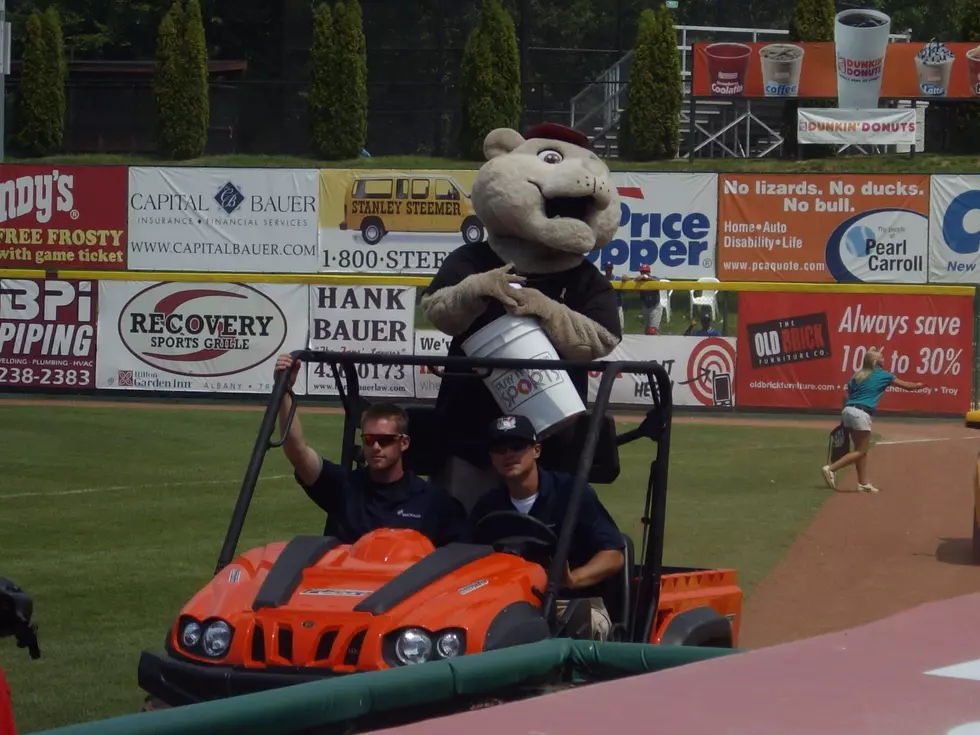 ValleyCats To Be 'Trashed' By S.I. Yankees On Promo Night
Scott Blaine, WGNA-FM
We love our hometown Tri-City ValleyCats for giving us great, affordable, family entertainment and are proud of their success winning multiple New York Penn League titles and for  producing top tier MLB stars such as Jose Altuve and George Springer.  But in the midst of the enormous cheating scandal lobbied by the MLB against their big league affiliate Houston Astros, we must accept that they will be subject to scrutiny (and perhaps even anger) by Yankee fans who feel cheated themselves by the Astros recent success.
It has been proven by MLB that the ValleyCats' big-league parent club stole signs and relayed information to the players in 'real-time' versus the likes of the Yankees en route to the Astros winning the World Series in 2017. One of the methods used by personnel in the Astros clubhouse was to 'bang' on a trash can a split second before a pitch by the opposition was thrown.  The batter would know 'one bang' for fastball, 'two bangs' for slider thus having a tremendous edge. It proved to be very useful for the Astros hitters and made them very formidable at home, where they rarely lost a postseason game.
Athough the "Cheatin' Stros" or "Houston Asterisks" as they've been dubbed, didn't win a World Season this past fall, they did beat the Yankees in the ALCS only to lose in 7 games to the Nationals.  They also beat the Bombers in 2017 in the ALCS and won the World Series that year.  Did the cheating Astros cost the Yankees a shot at another World Series title or two...absolutely they did.  Do we feel bad that their minor league affiliate the ValleyCats - who had very little or nothing to do with cheating scandal at all - are subject trolling by the Yankees and their minor league affiliate from Staten Island?  That's debatable.
According to Chris Onorato, co-host of Big Board Sports on 104.5 The Team, the single-A minor league affiliate of the New York Yankees are planning a promotional night giveaway that salty Yankee fans surely will enjoy.  The Staten Island Yankees have announced on twitter that on September 3rd, fans in attendance will receive a mini trash can. A troll job of pretty epic proportions and one that is sure to garner chuckles from fans.