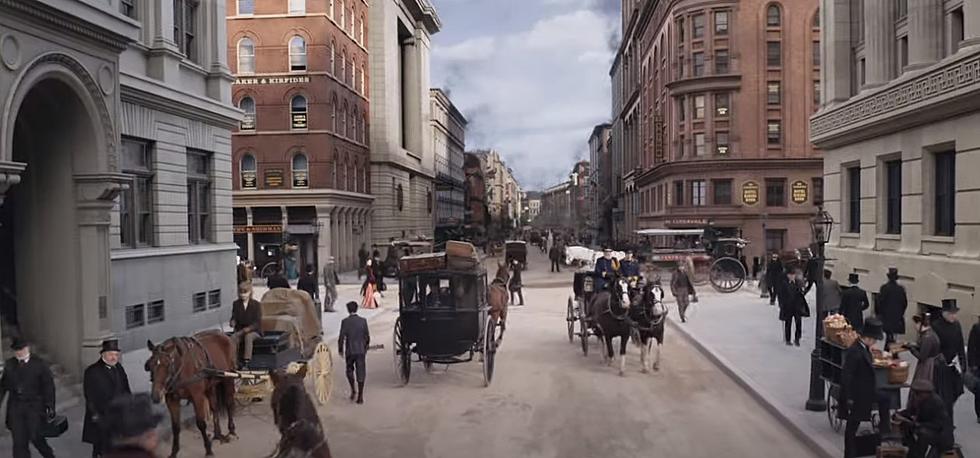 These Troy & Saratoga Locations Eyed for Season 2 of HBO's 'Gilded Age'
YouTube/HBO
The first season of HBO's "The Gilded Age" was filmed in Troy and the entire downtown area was transported into the late 19th century. The producers loved filming in the area so much, they decided to come back this summer to film season two of the hit show.
Where are they Looking to Film?
There have been several location scouts that have been inconspicuously touring Troy and places in Saratoga County for the second season. They are modeling "The Gilded Age" after New York City in the late 1800s and found that Troy was the perfect backdrop. Now they have been looking at churches, historic buildings, and locations to use in the next part of the series according to the Times Union.
Troy's First United Presbyterian Church
This church is located at 1915 Fifth Avenue in Troy
Daisy Baker Restaurant/Hippies, Witches & Gypsies Store
This is located at 33 Second Street in Troy
Kathy Sheehan who is the historian for Rensselaer County and the city of Troy said it's great for the economy and a boost to Troy. They are also looking to reopen the Hart Cluett Museum for their popular "The Gilded Age" walking tour. She said it has drummed up a lot of intrigue in the late 1800s.
People are interested now in this time period. I'm getting lots of questions about 'have and have nots' in Troy.
Hart Cluett Museum
Scouts were also in Saratoga County. Not sure if they are looking for old churches to film there, but they did have interest in the Oklahoma Track that is across from the Saratoga Race Course.
Oklahoma Track
The renewal for the second season of "The Gilded Age" was announced on Monday and the first season wraps up on March 21st. It looks as if production crews and filming could start as early as this summer. Most, if not all, of the storefronts in and around monument square in Troy, are still intact. This would make it very easy to start right up again with filming.
Celebrities You Might Run Into In Upstate New York...Because They Live Here
Ranking The Top 15 Movies Filmed in Upstate New York